2019 August School Visits at Bihar India (Day 2)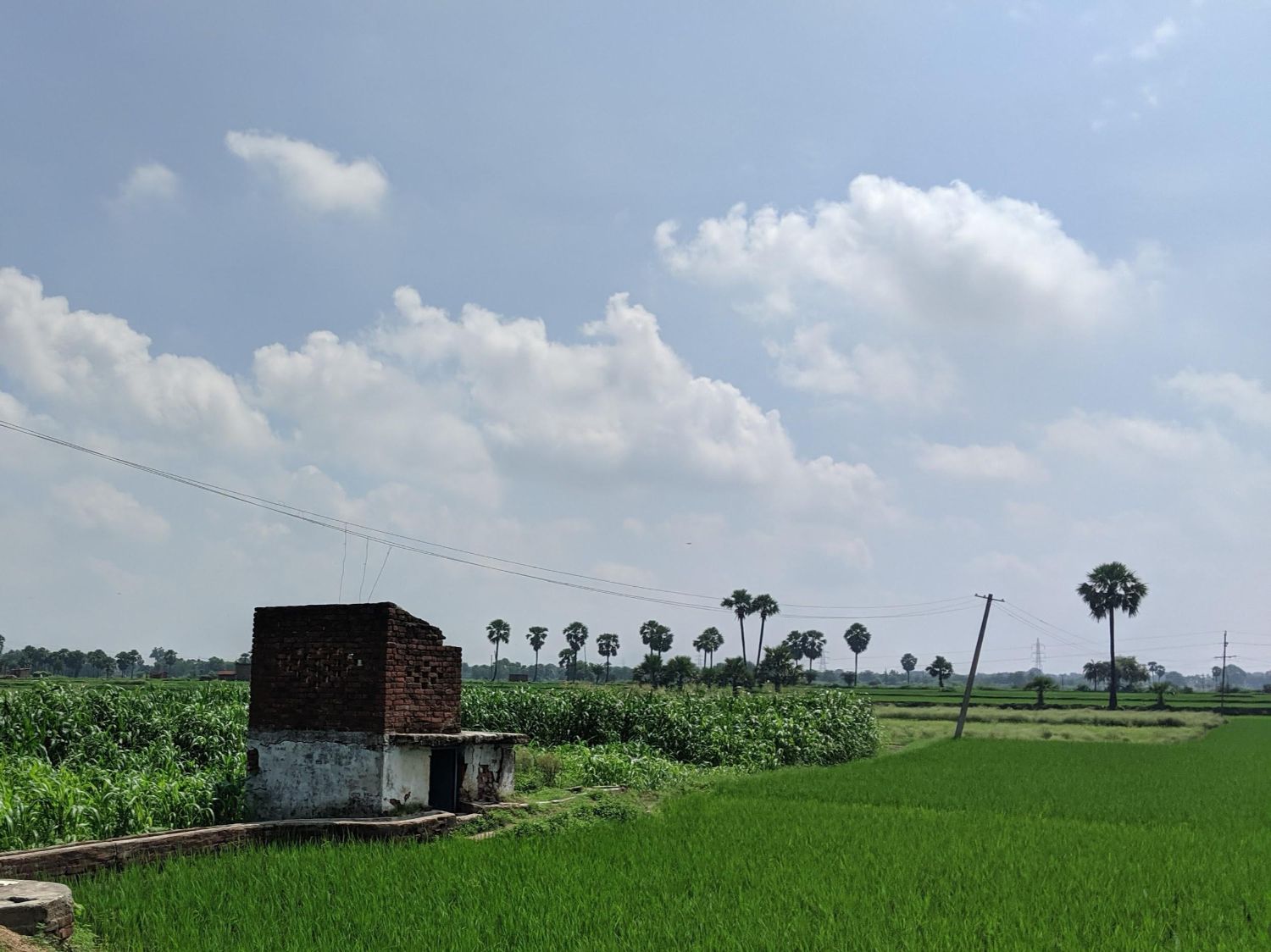 Day 2
Here comes Day 2. Since yesterday's brekkie was soooo delicious, we decided to make the same order. And this time, I couldn't resist a serving of... (drum roll)... Masala Omelette!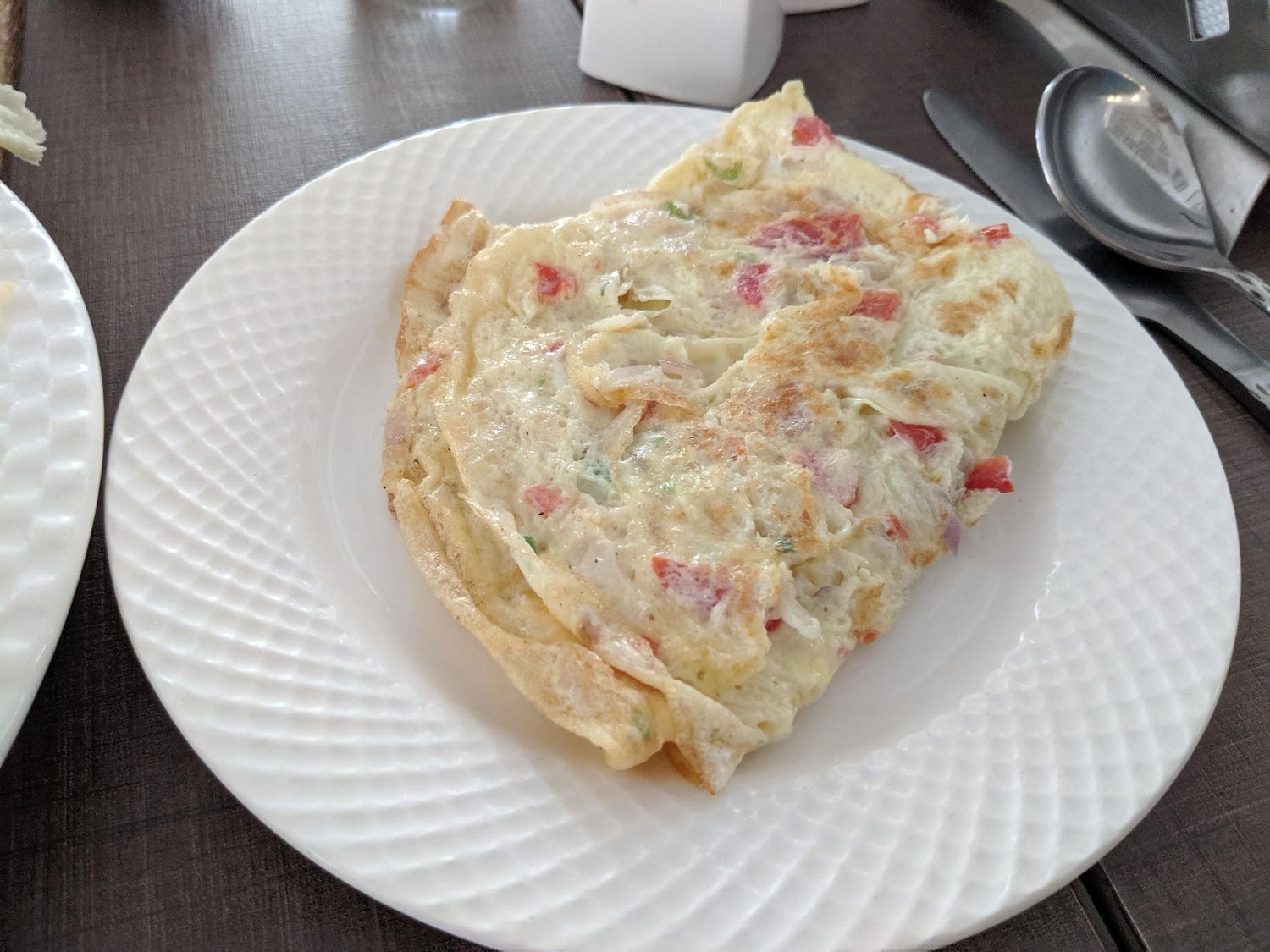 OMG, look at it! Ok it doesn't look that much different from a normal omelette, but oh my the spicy tastes simply explodes in my mouth on the first bite. And the number one rule of every Indian meal, always wash your food down with Masala tea to give you a Happy Ending….(grin grin).
Then back on the road. A typical morning with typical traffic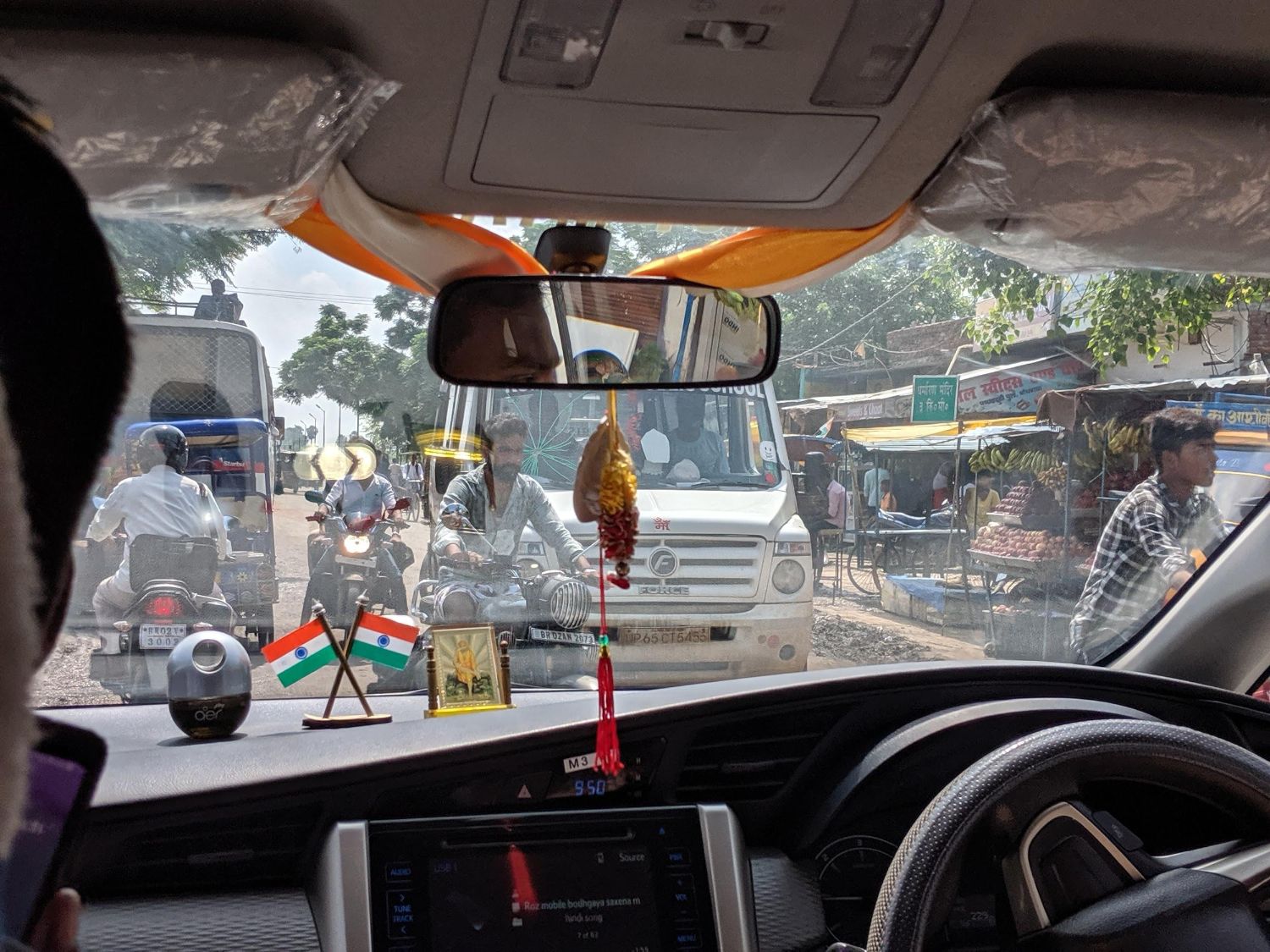 Pop quiz: The road is one-car wide, there's a truck and motorbike in front of you, a van coming towards you, with two more motorbikes speeding through the middle narrow spaces, what would you do next?
The Bodhgaya method: drive slowly, leaning on the horn as long as you can, and hope for the best.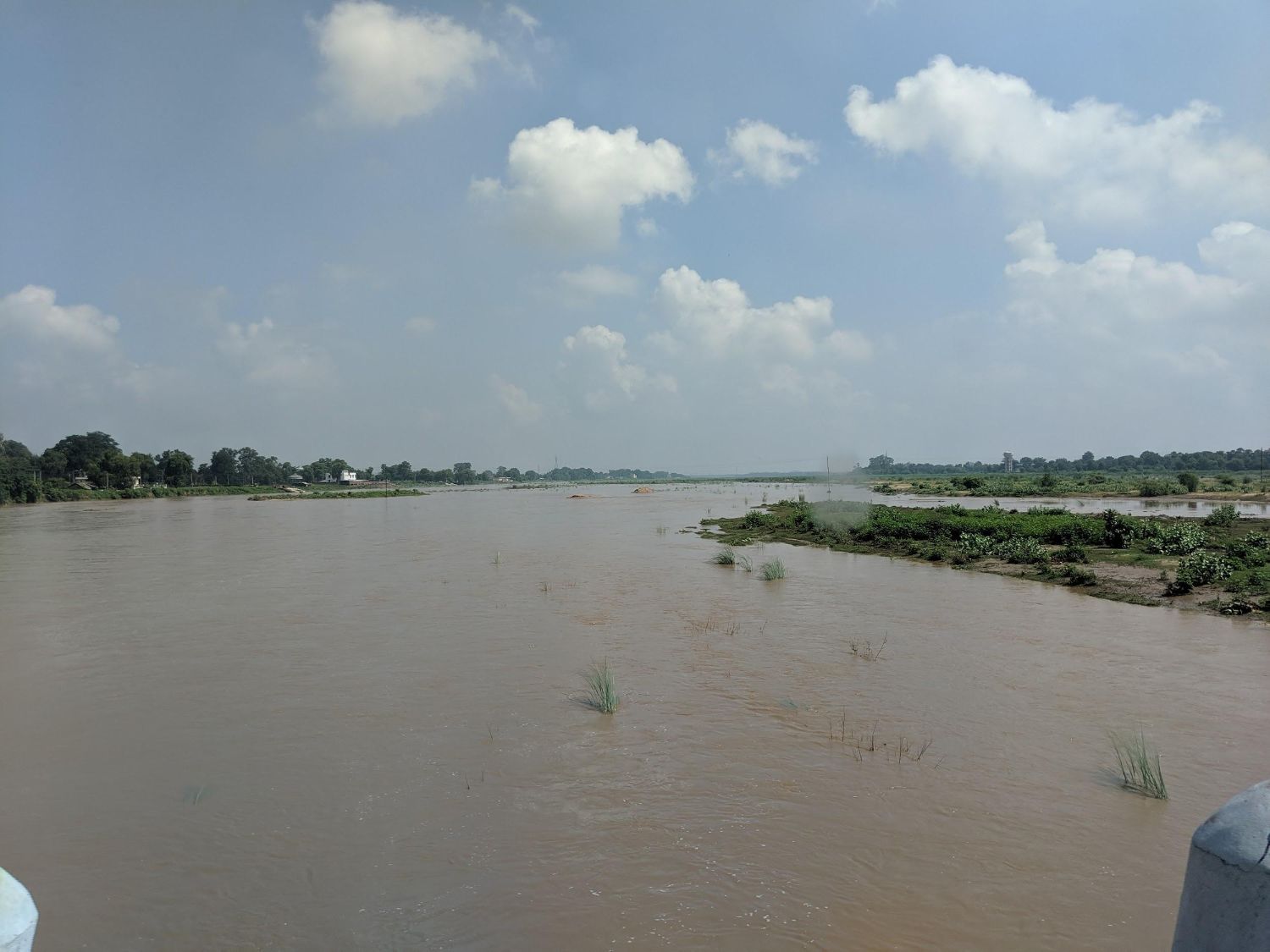 Today, we crossed the Niranjana river to visit schools we have yet to donate.
Doesn't this third-world river looks so much cleaner than our Yarra river, or Maribyrnong river?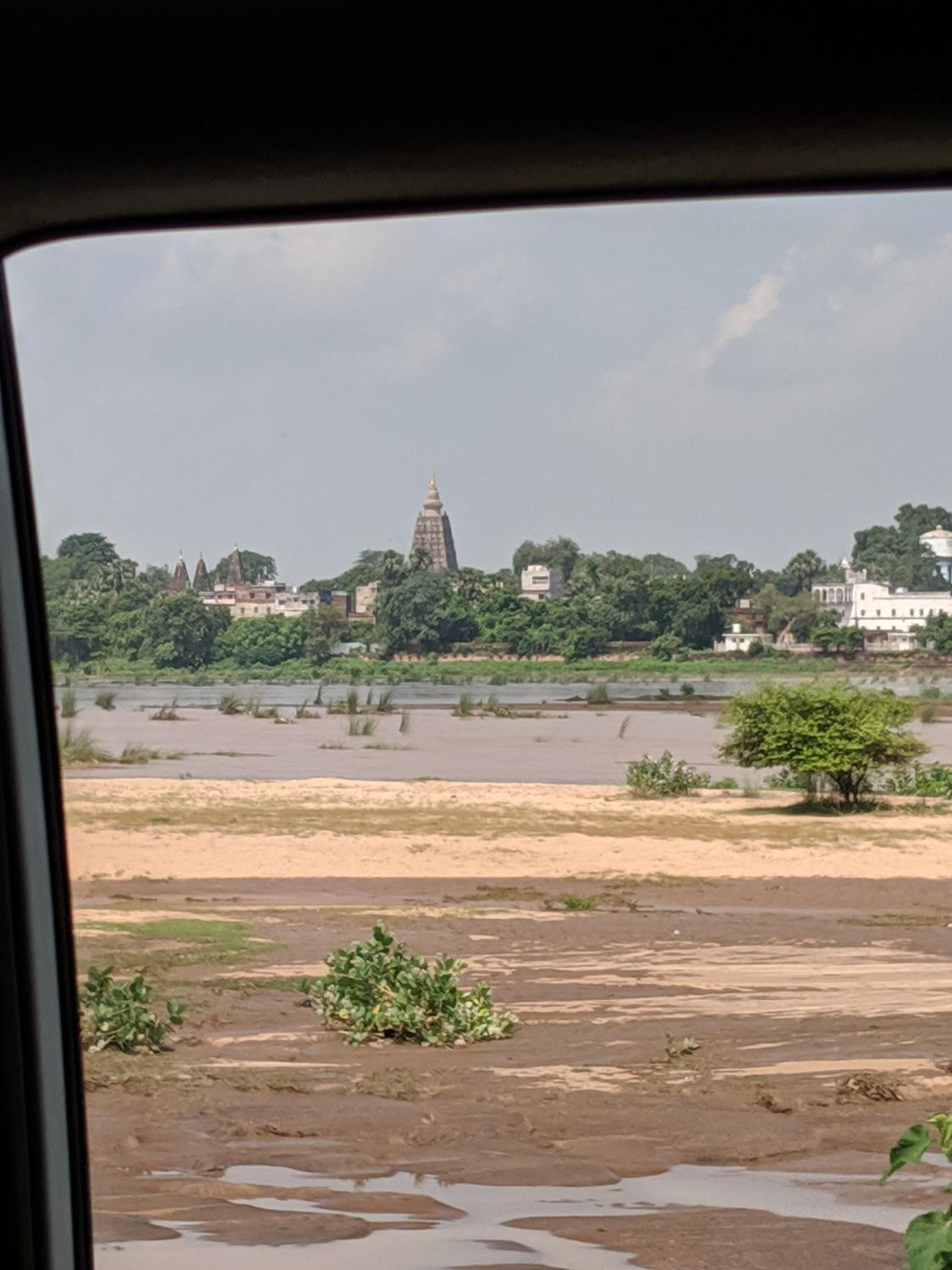 And in the distance, we take a glimpse of Maha Bodhi temple, located at where Buddhism started. That's right, in case you're unaware, Bodhgaya is the birthplace of Buddhism, lots of stories here, but let's focus on our tasks at-hand.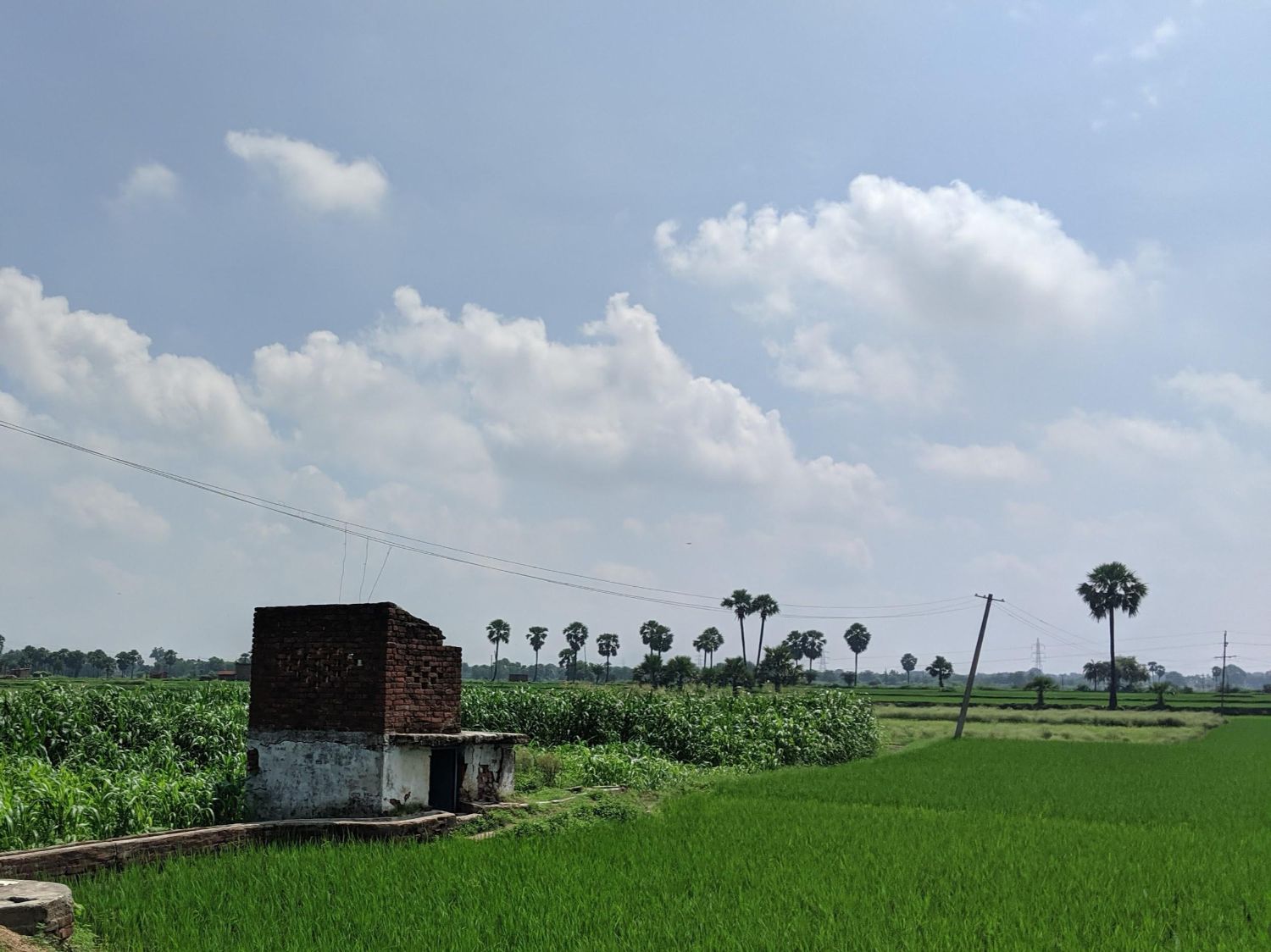 Passing by another lush-green Padi field, with palm trees in the distance. We normally see lots of brick buildings like this one here in various sizes.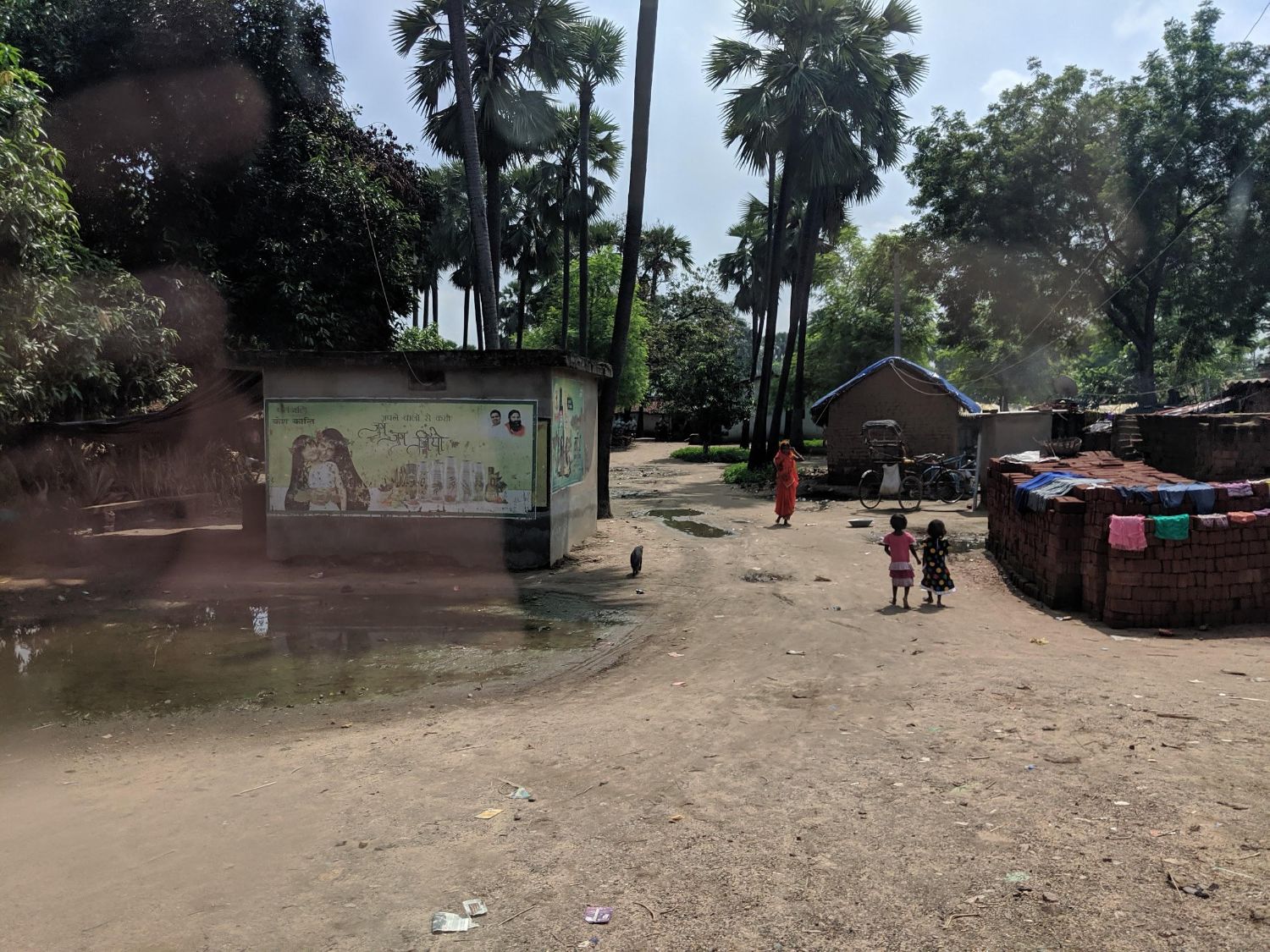 We're coming to our first village, shouldn't those girls be at school this hour?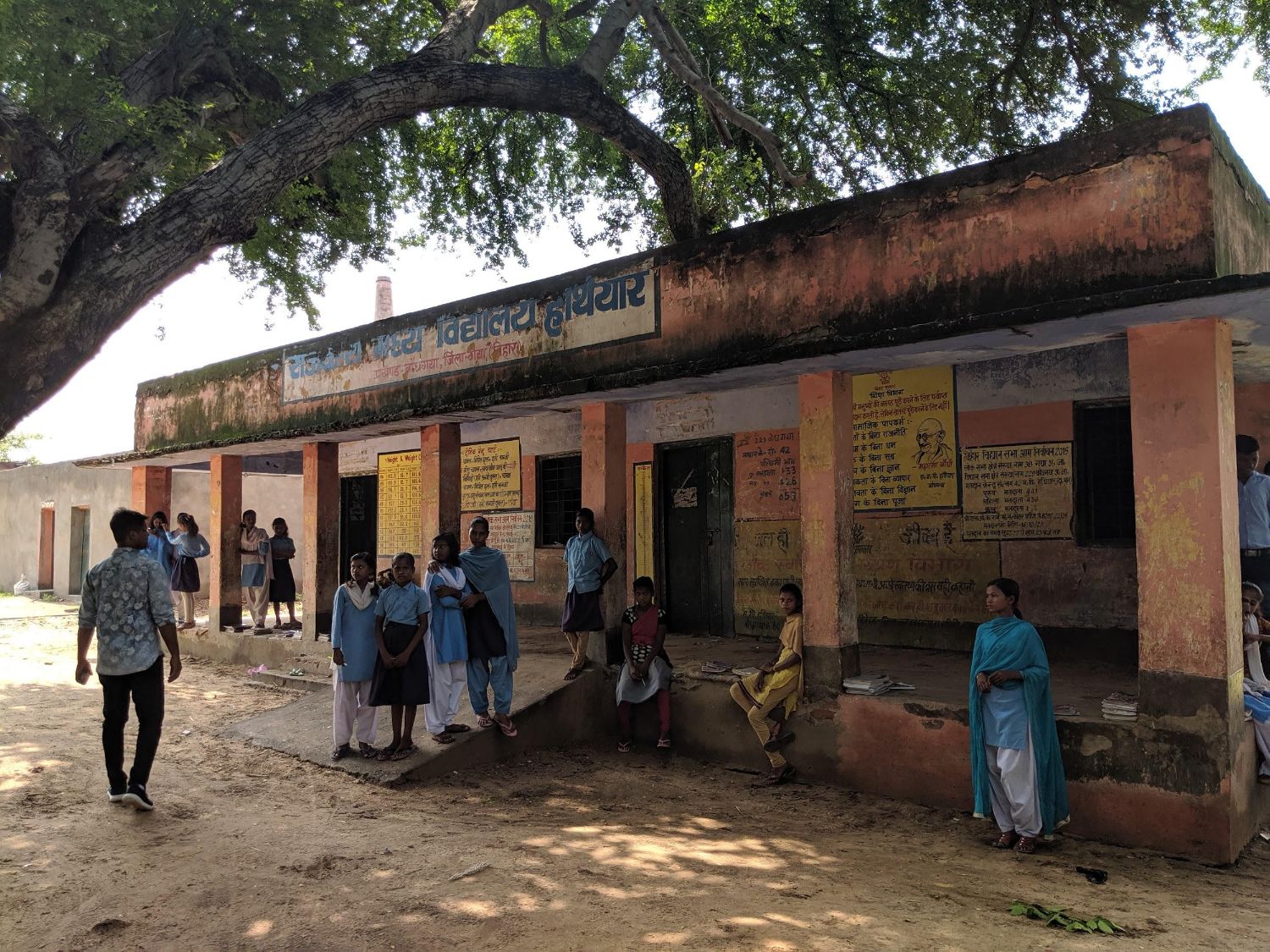 First school of today. Middle School in the village of Hathieyar, about 90 students, name of principal is Avinash Kumar.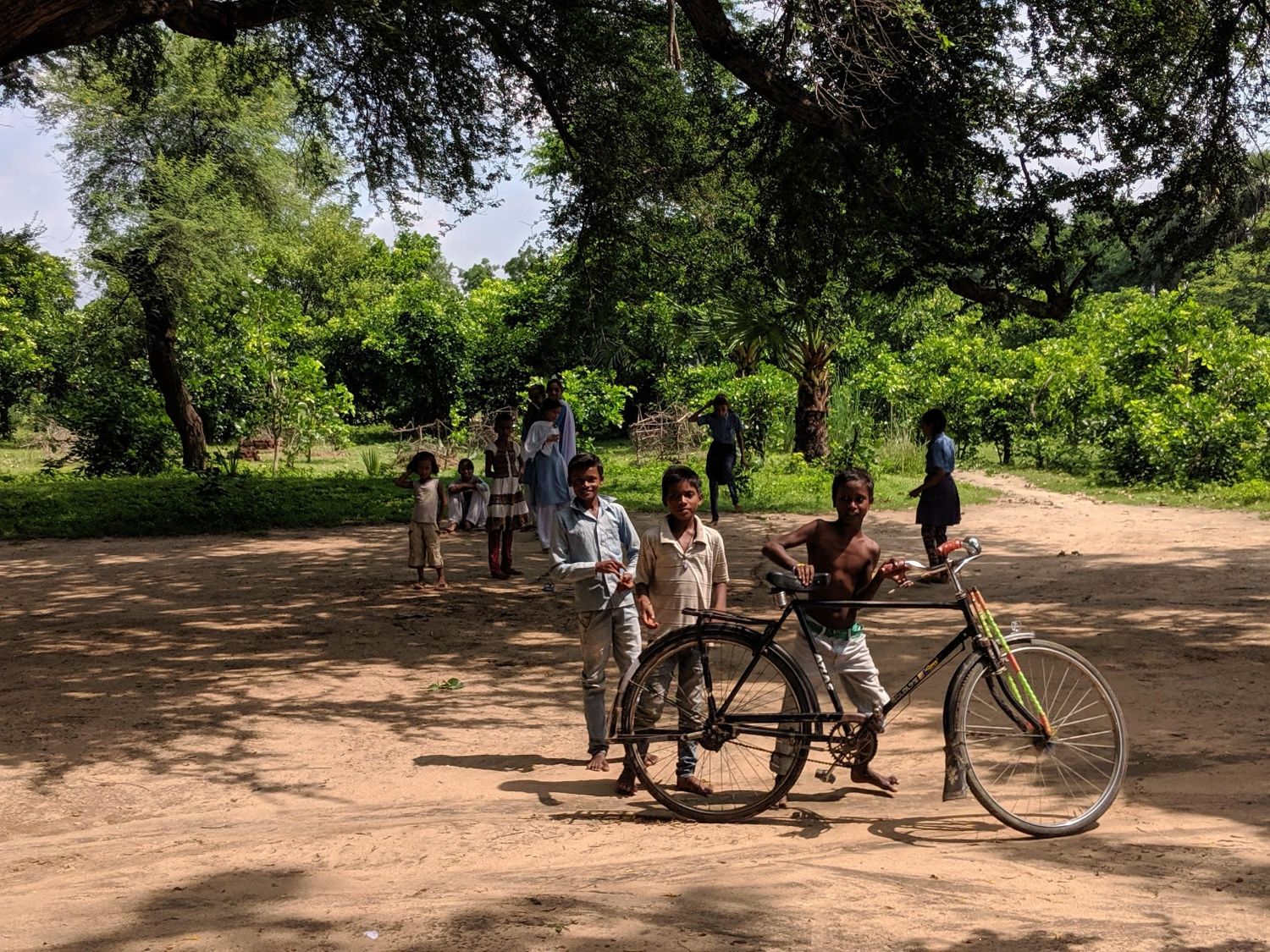 Students have just arrived at school. From what we were told, public schools start at 10am, finish at 4pm. Private schools start at 6am, finish at 1pm. Why? That's anyone's guess: Balance the traffic? Rich kids like to wake up early? Government servants like to sleep-in?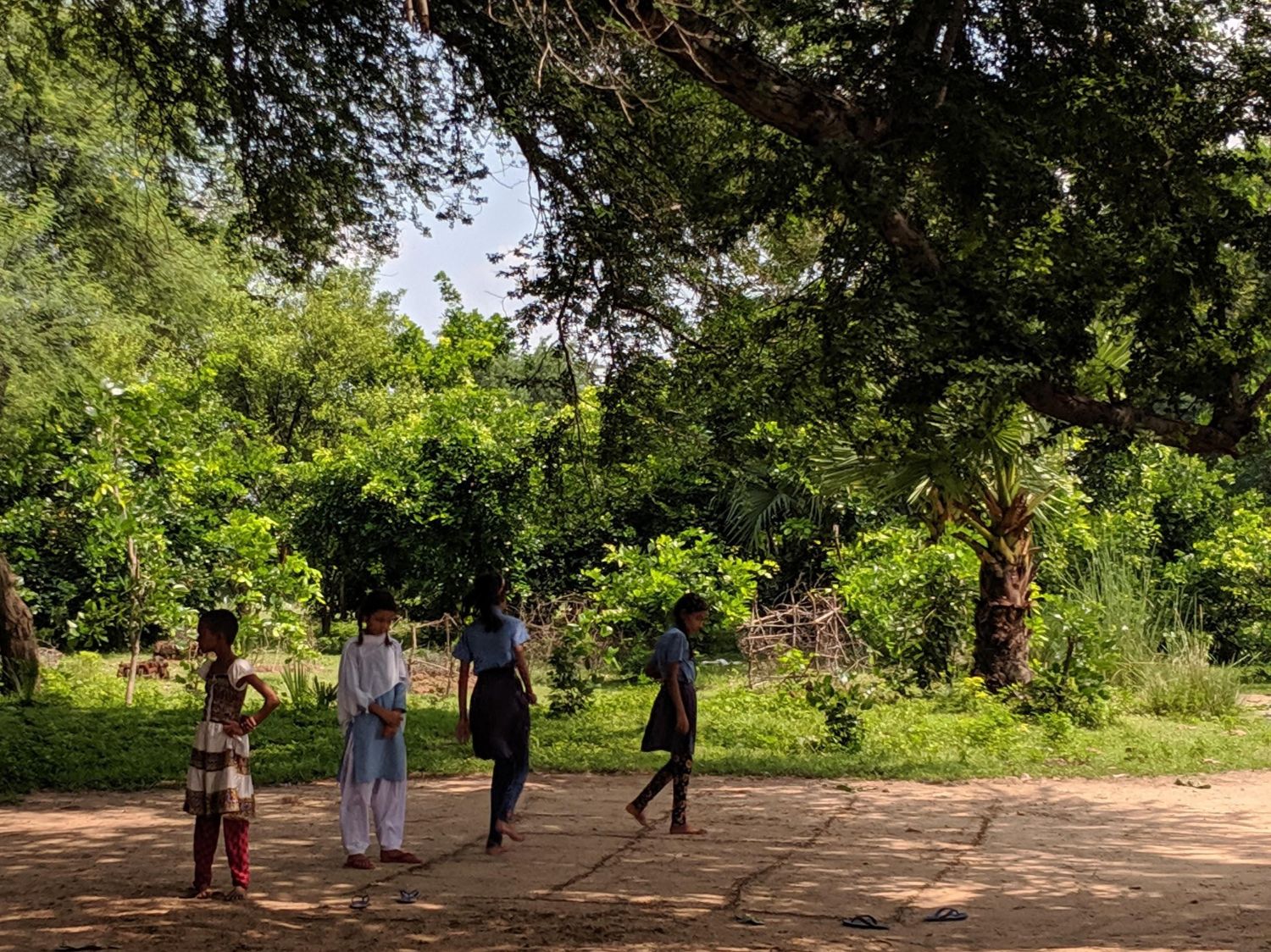 Remember the good old days when we played outdoors before school started? In Melbourne we need a permit to draw lines on public land, a permit to hop happily on public land, and a permit to watch another person hopping happily on public land, probably...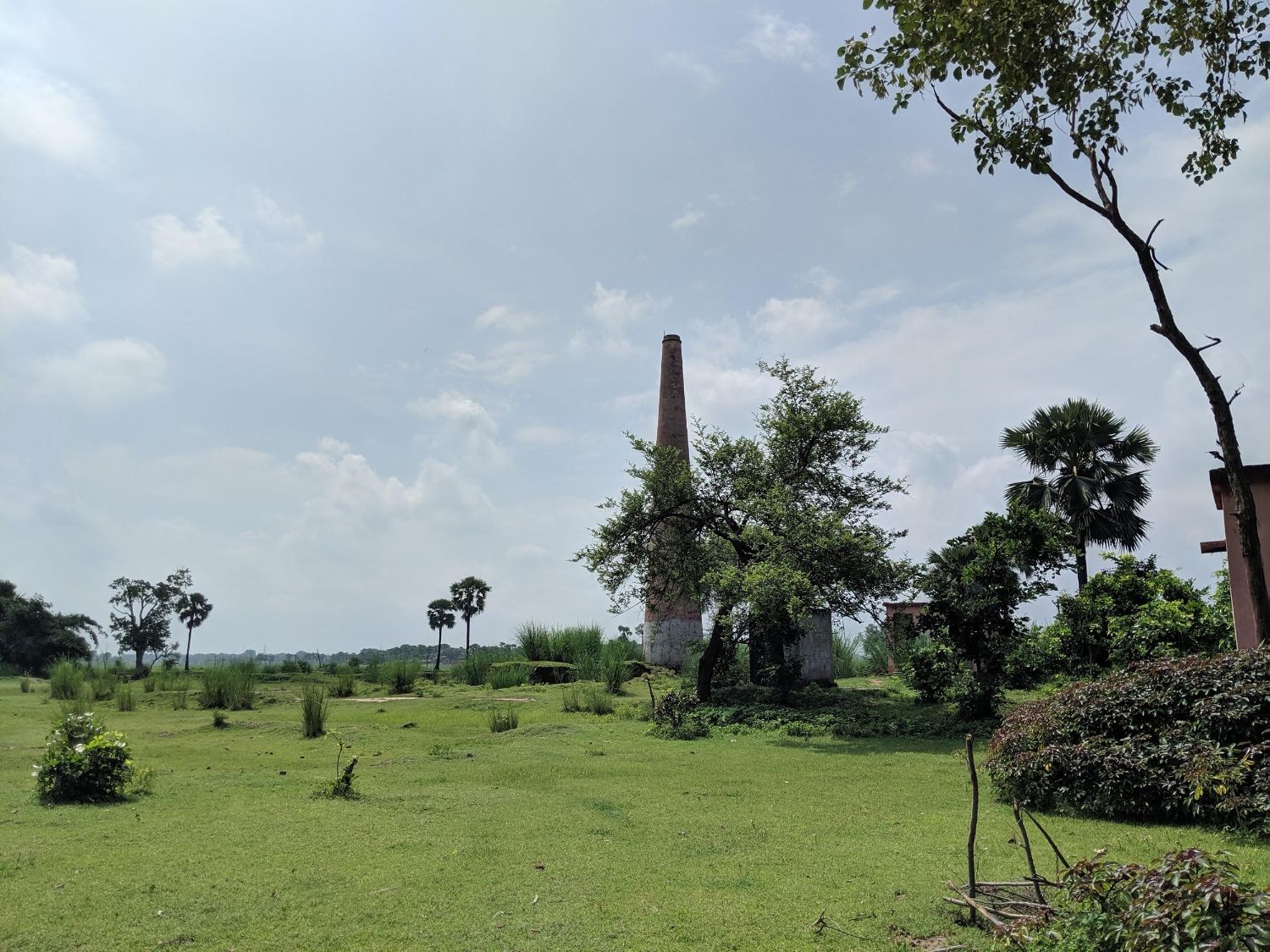 Side tracked FYI: In Bihar you notice lots of these monumental-like structures spread out almost evenly across the region. No, it's not some ancient ruin built by a tyrannical King, it's not where Rapunzel let down her long, golden hair for the prince.
It is actually a brick factory and its chimney. This sort of explains why bricks are a common sight in Bodhgaya.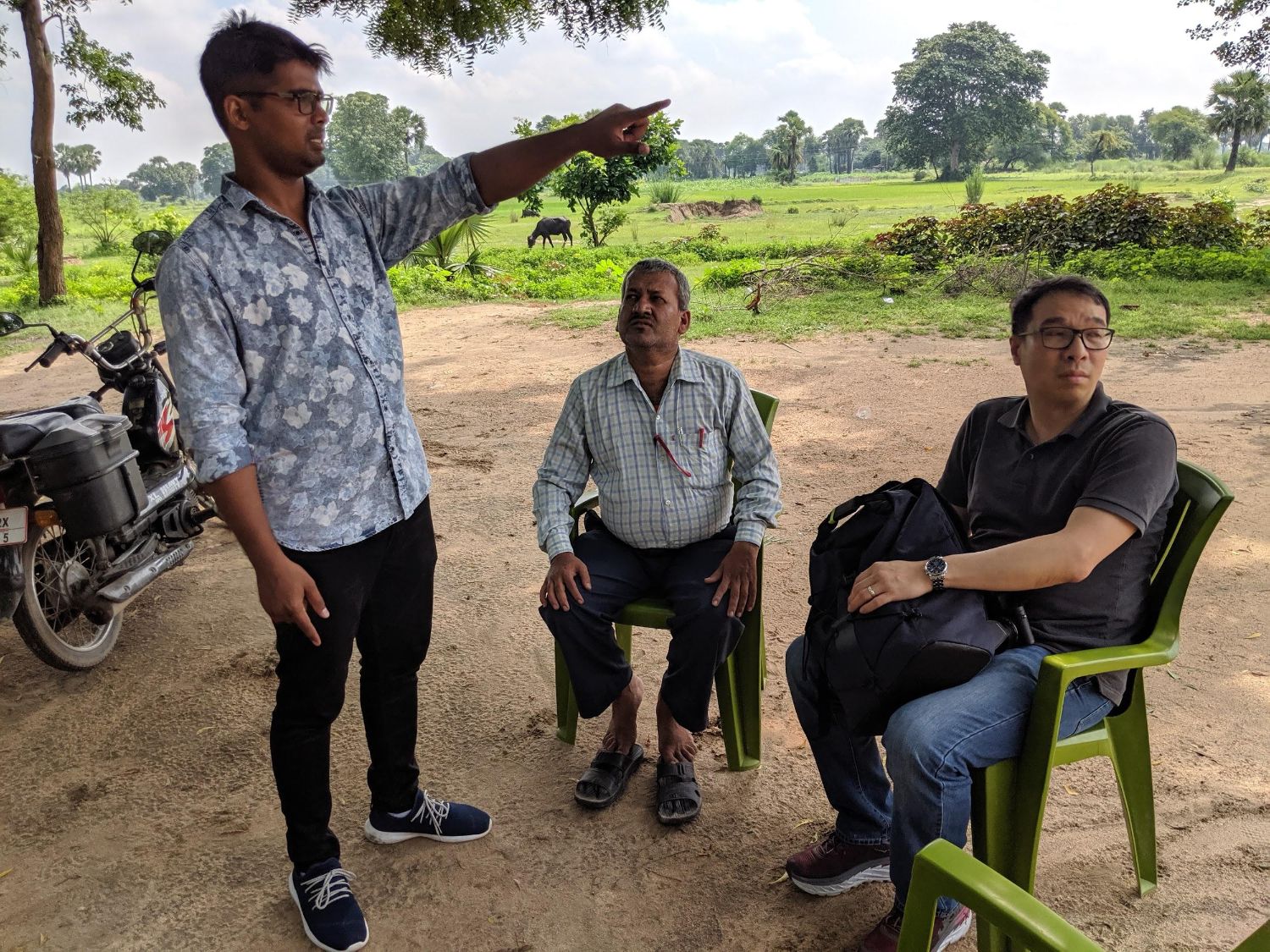 Anyway, here we can see from the right, Alan, the school principal, and Raj. Let's see what's Raj pointing towards.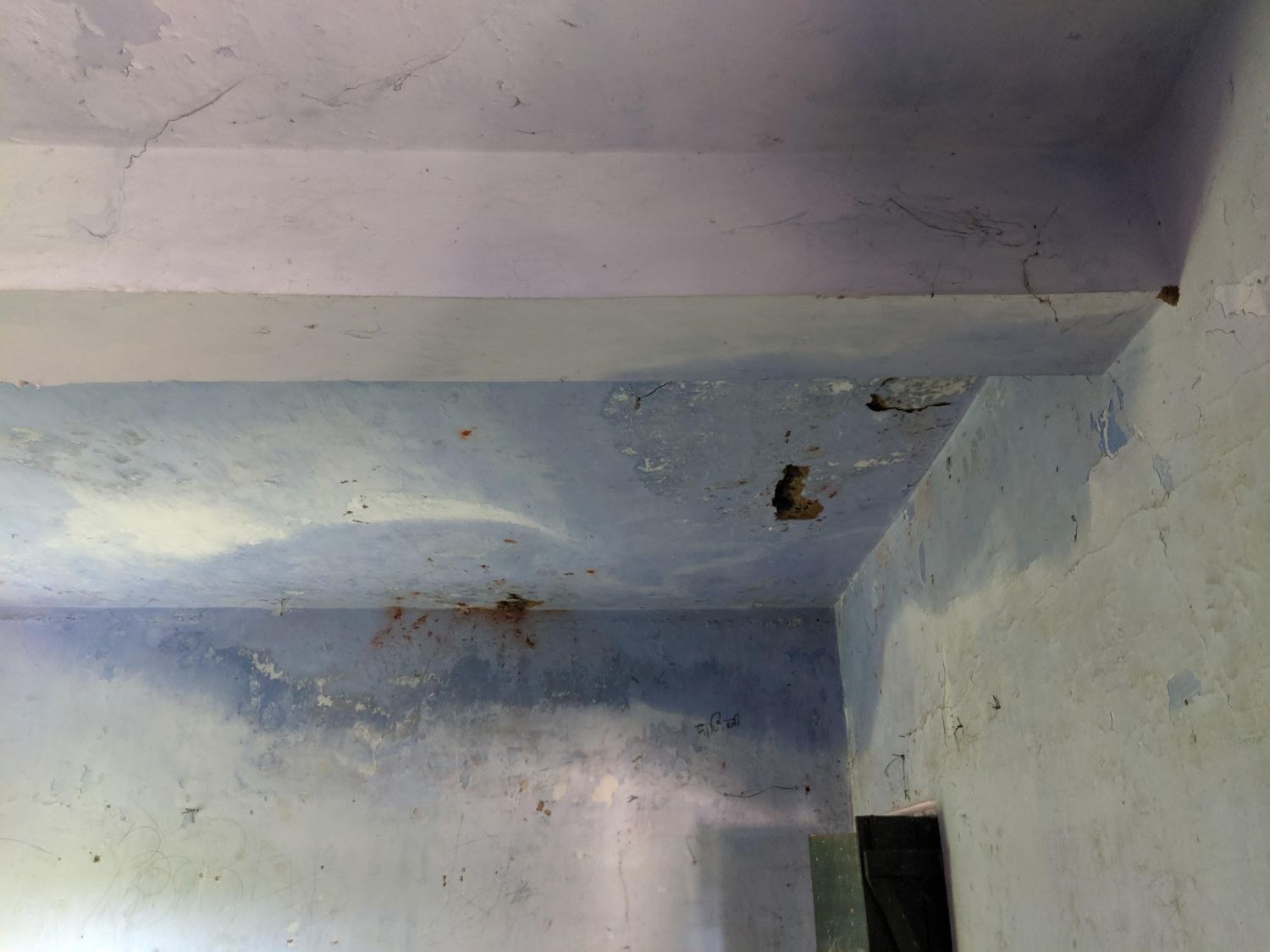 Here we go, this school may not be perfectly suitable for our furniture yet. Reason being all the classrooms are unsuitable for studying, or pretty much for any use at all. The following photos will shock you...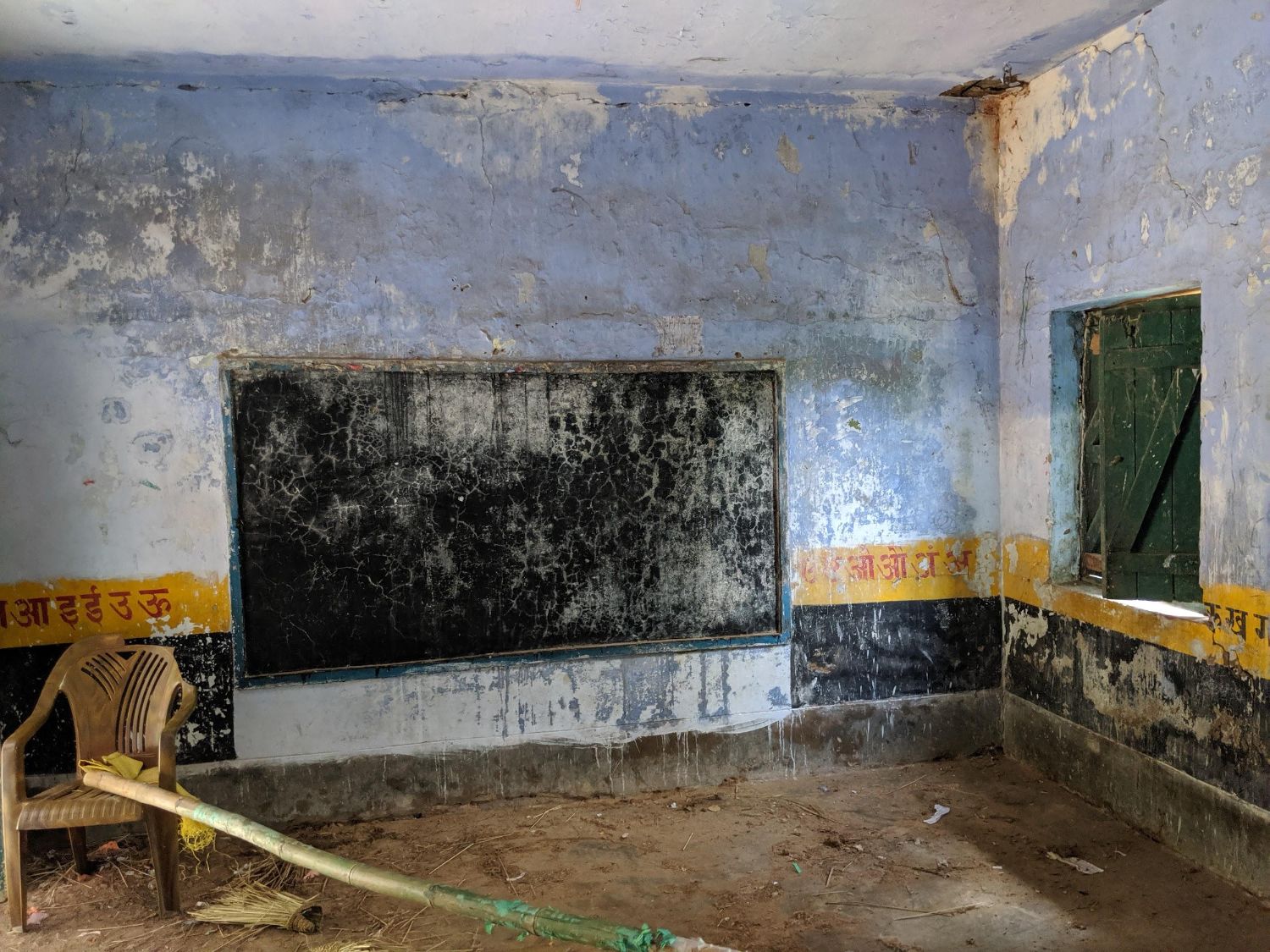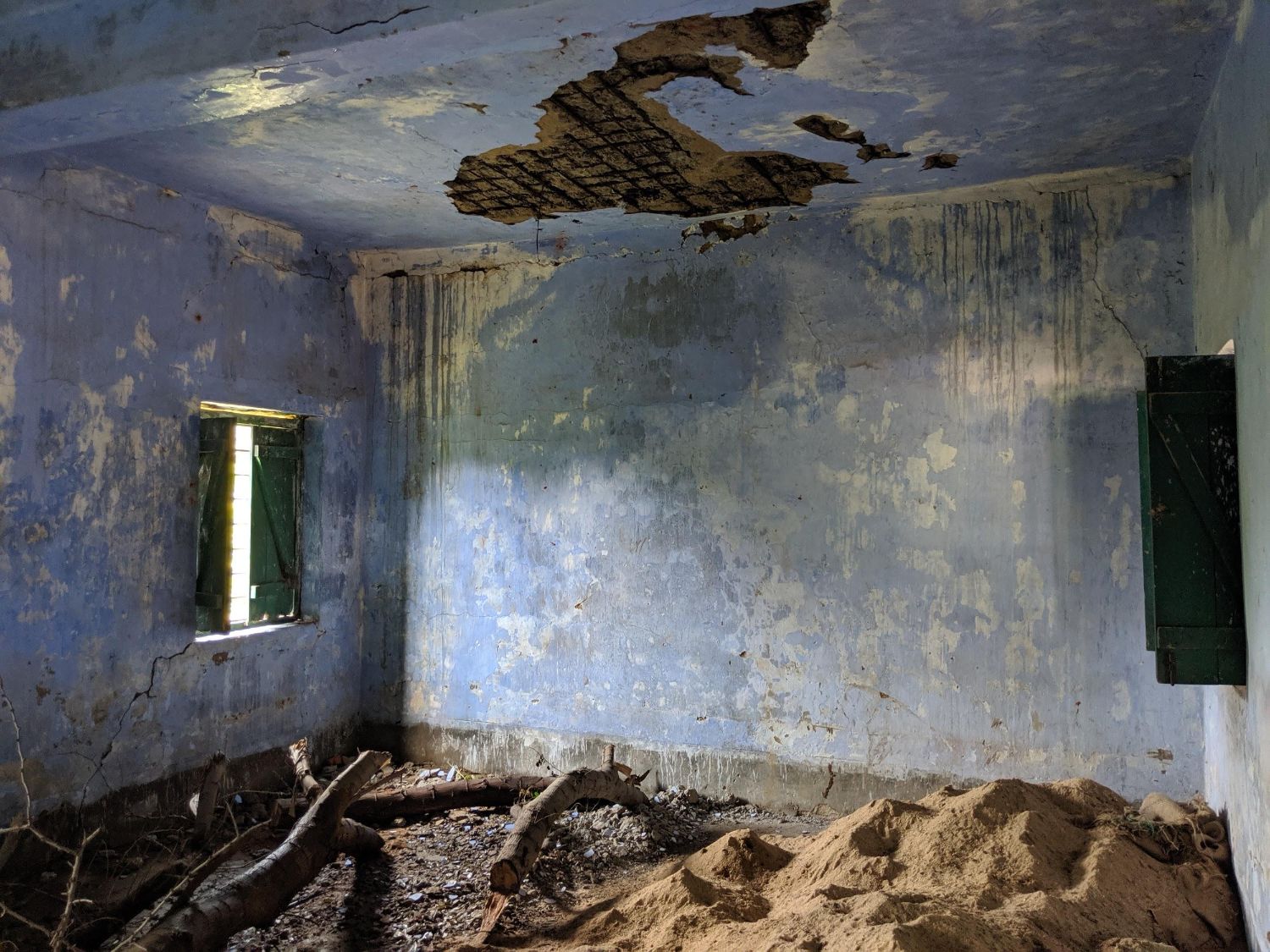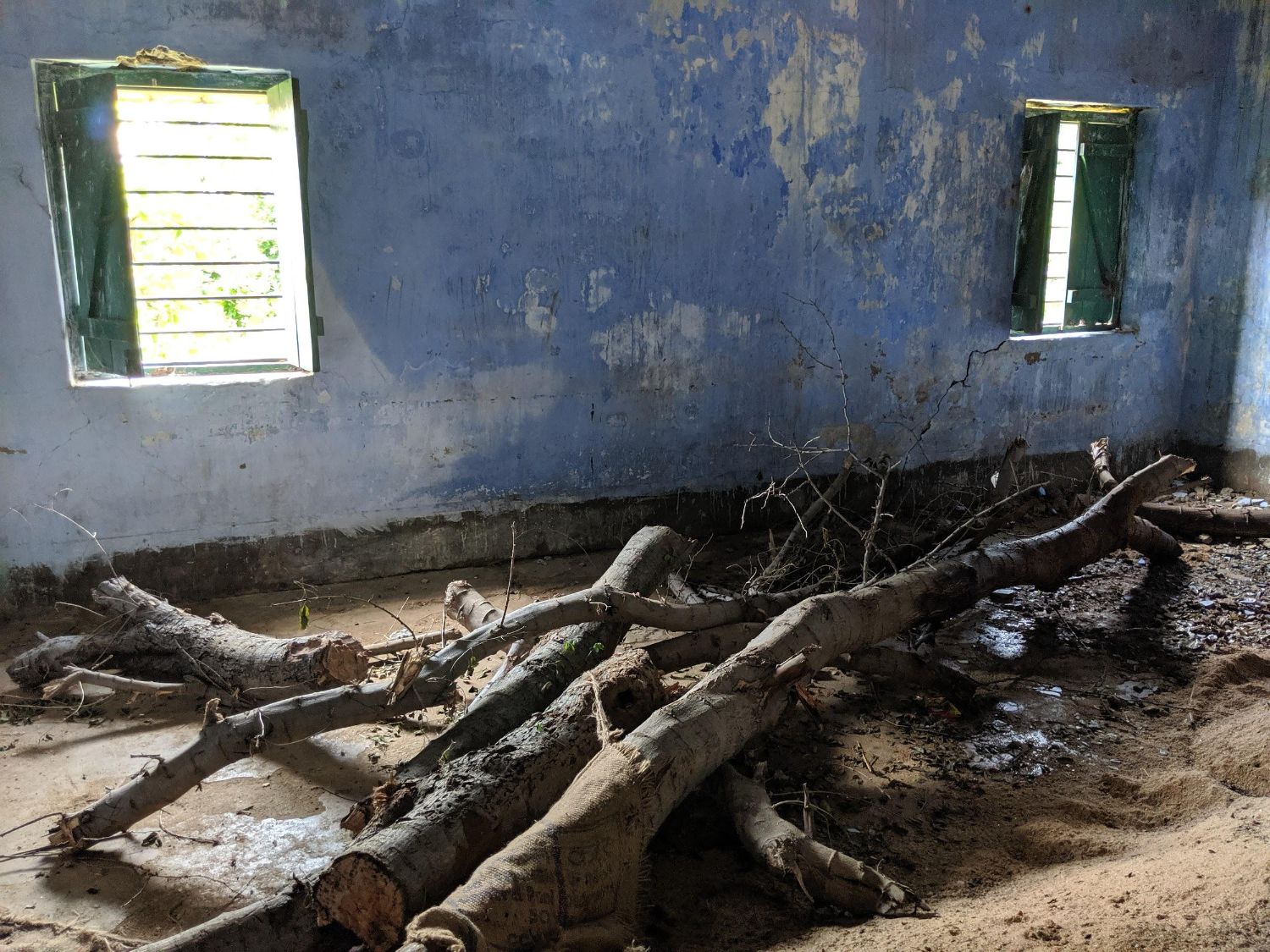 Picture is worth a 1000 words, so now I'll type my 1001st word:
THERE ARE LOGS AND SAND IN THE CLASSROOM! At some point somebody decided to build a see-saw indoor, but figured it's a lot more fun pulling logs and scooping sand in here.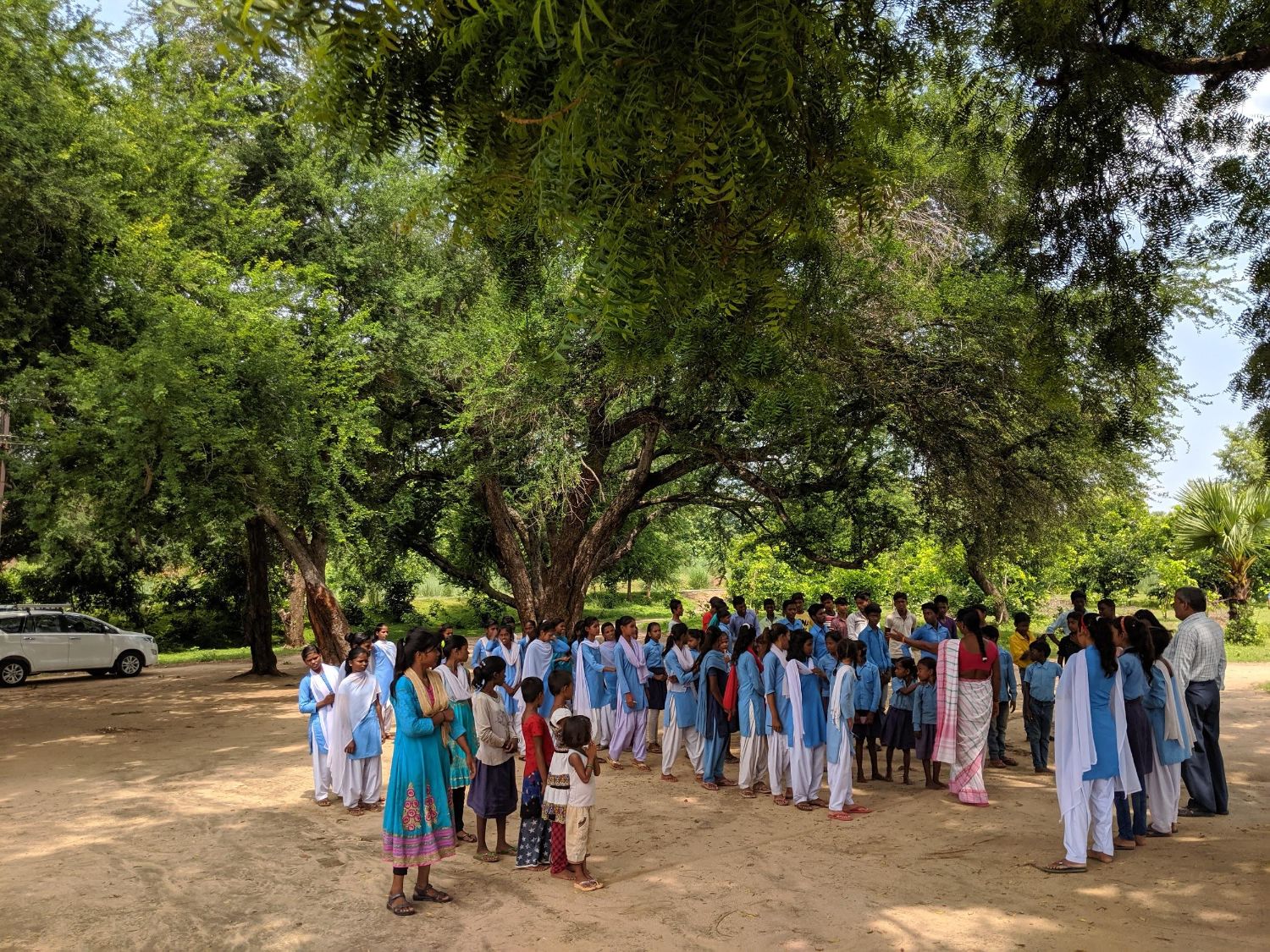 Regardless, it is very encouraging to witness these many students still willing to show up day-to-day to study. Kudos to the teachers and principal as well! Here they are at their morning assembly.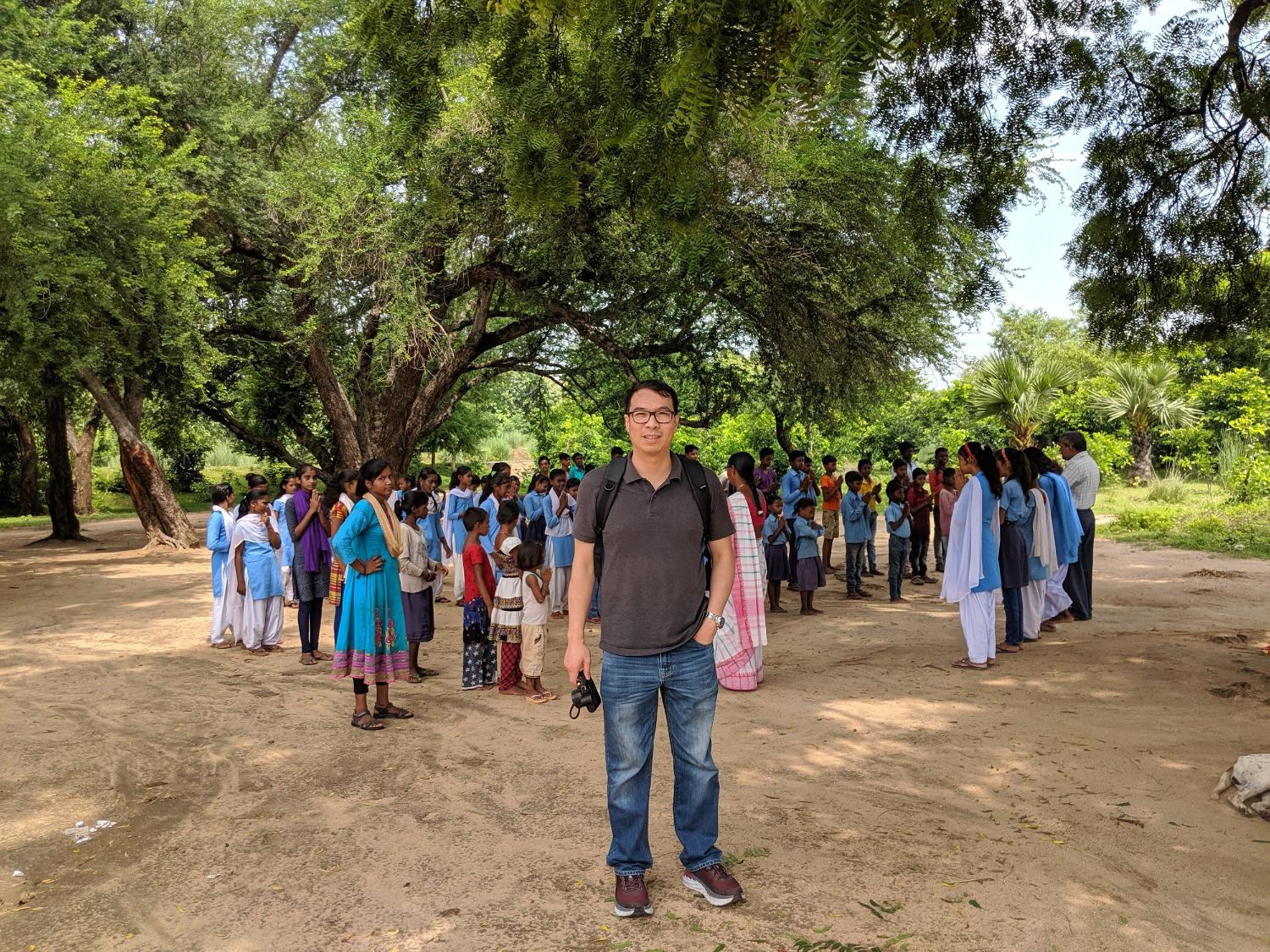 Alan feeling proud to be in presence with these super motivated students.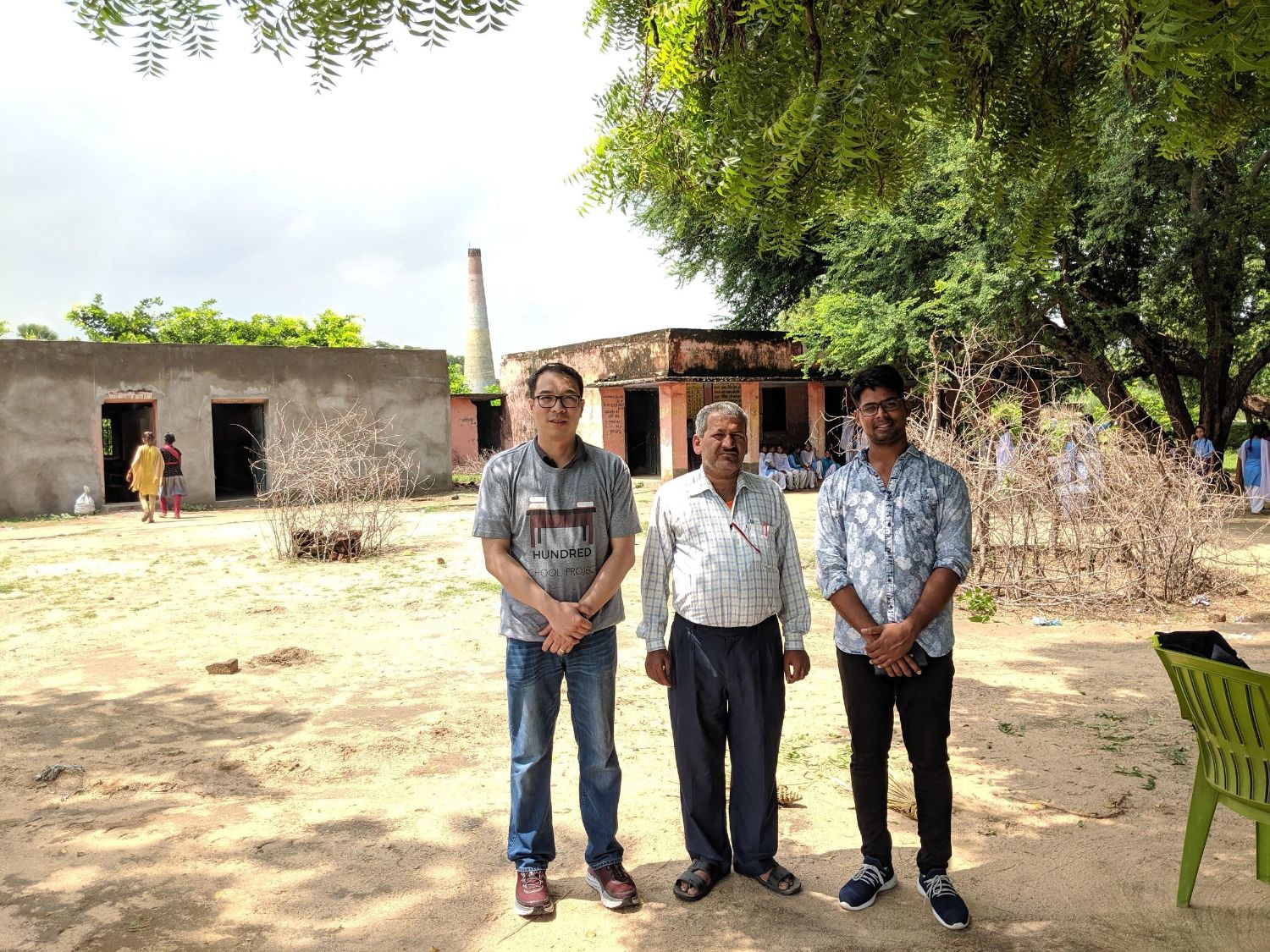 Group photo with the principal and the school in the background. You can notice that a new building is being constructed to replace the current building. It's a relief to see that something is being done about the pressing issues, but we can't wait that long before supplying the students with new chairs and desks. After all, they still need to study, especially with proper furniture.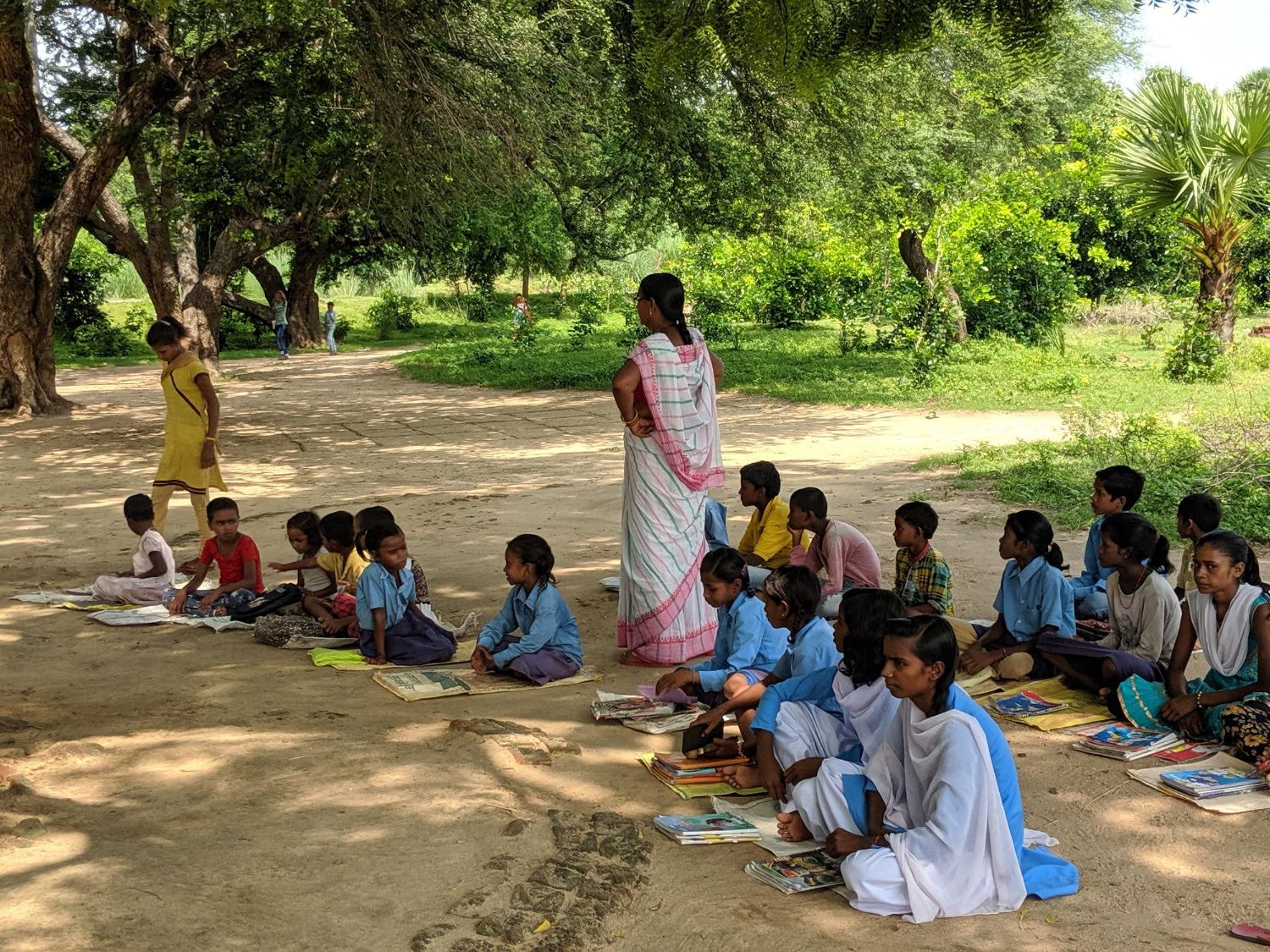 Here they are starting their class.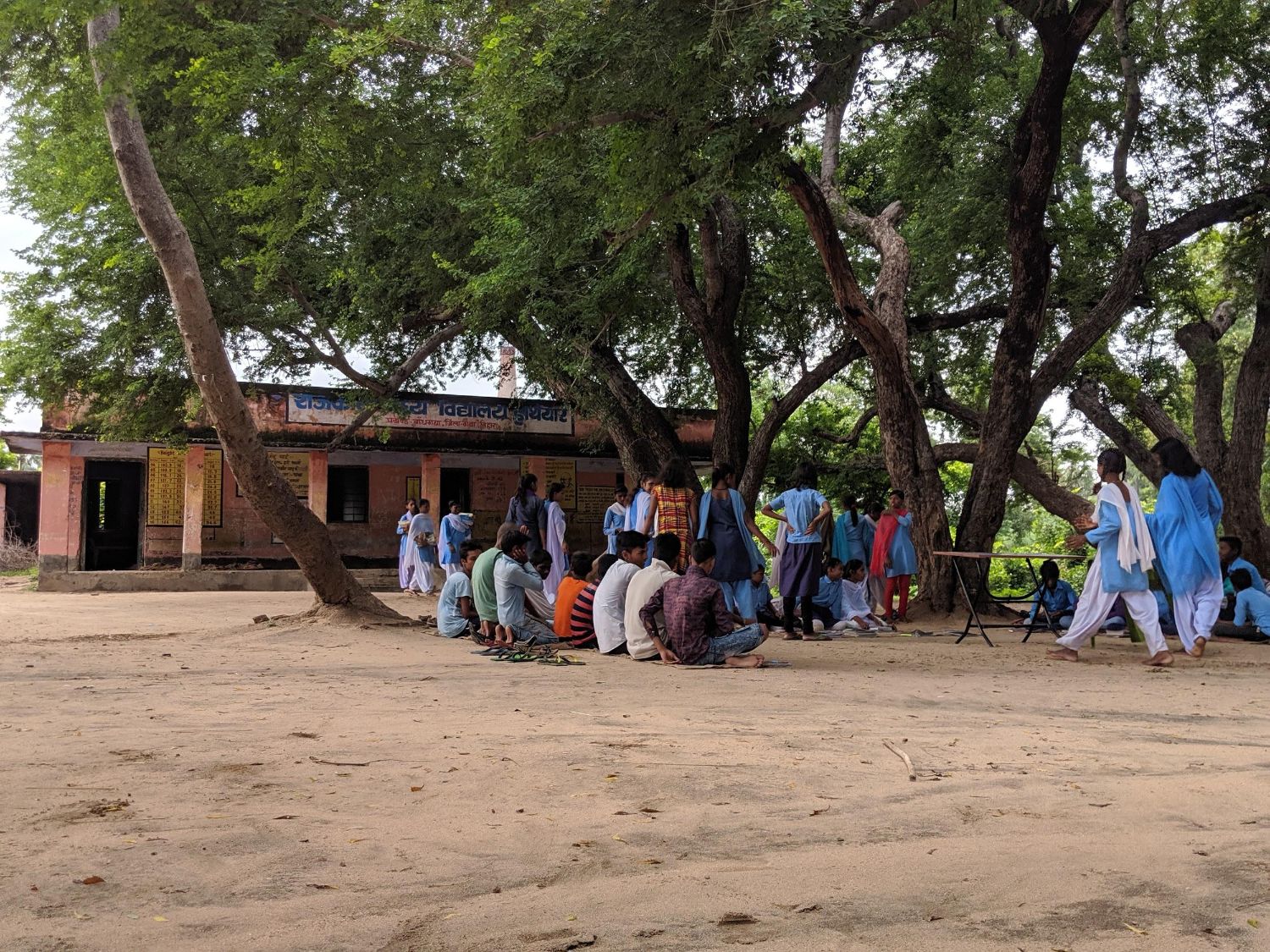 And another class is busy setting up…the class, took them about 20 minutes to arrange all their seatings.
In the meantime, a couple of bright students started introducing themselves to us in English. Plenty of respect for them and the same goes to all the children here. If uninhabitable classrooms couldn't stop them from attending classes, I don't know what will.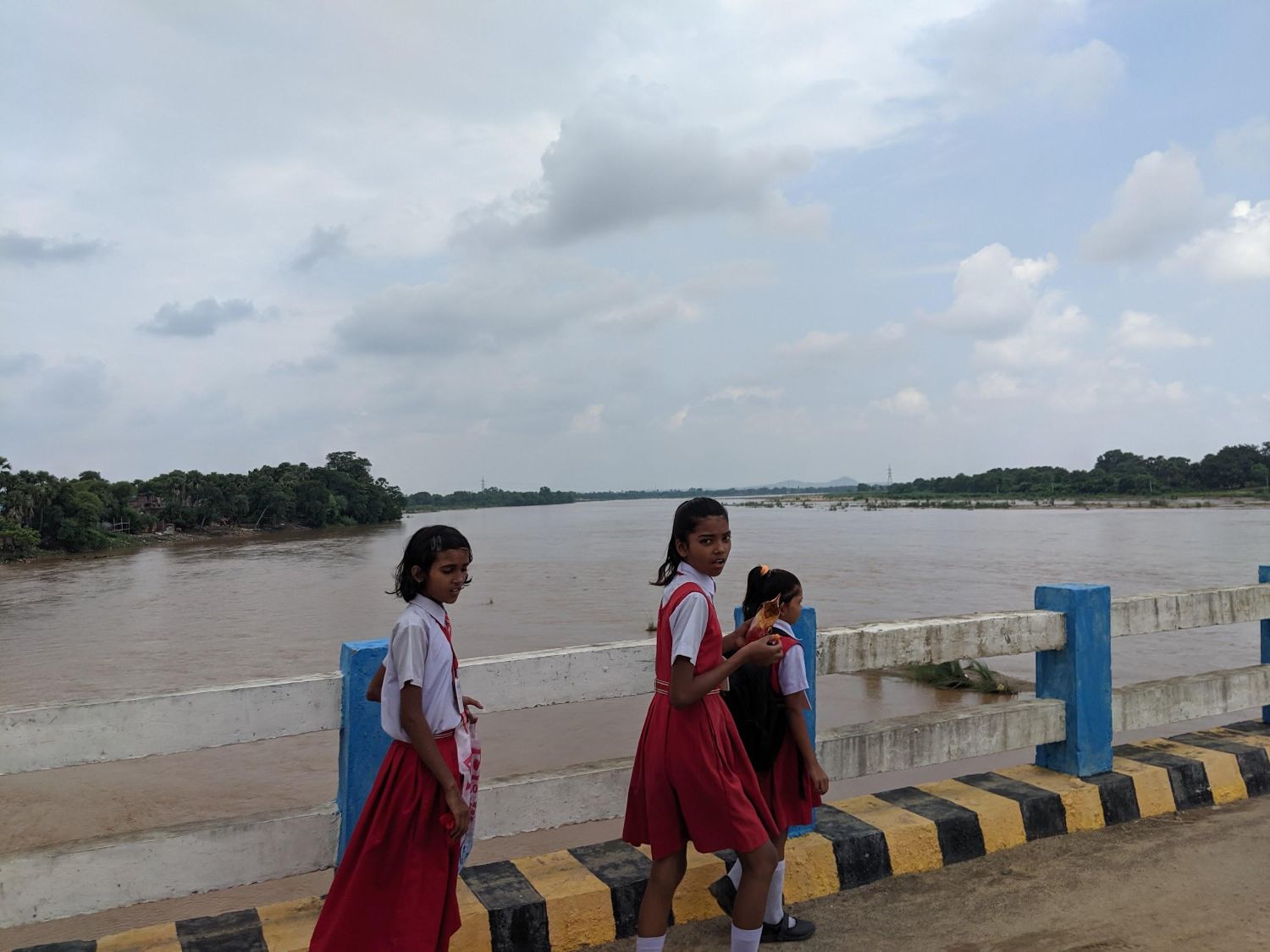 And away we go to the next school.
Here we are crossing a bridge to get to a more rural village. As usual, we can't help getting curious glimpses from pedestrians. What do you think the reason is?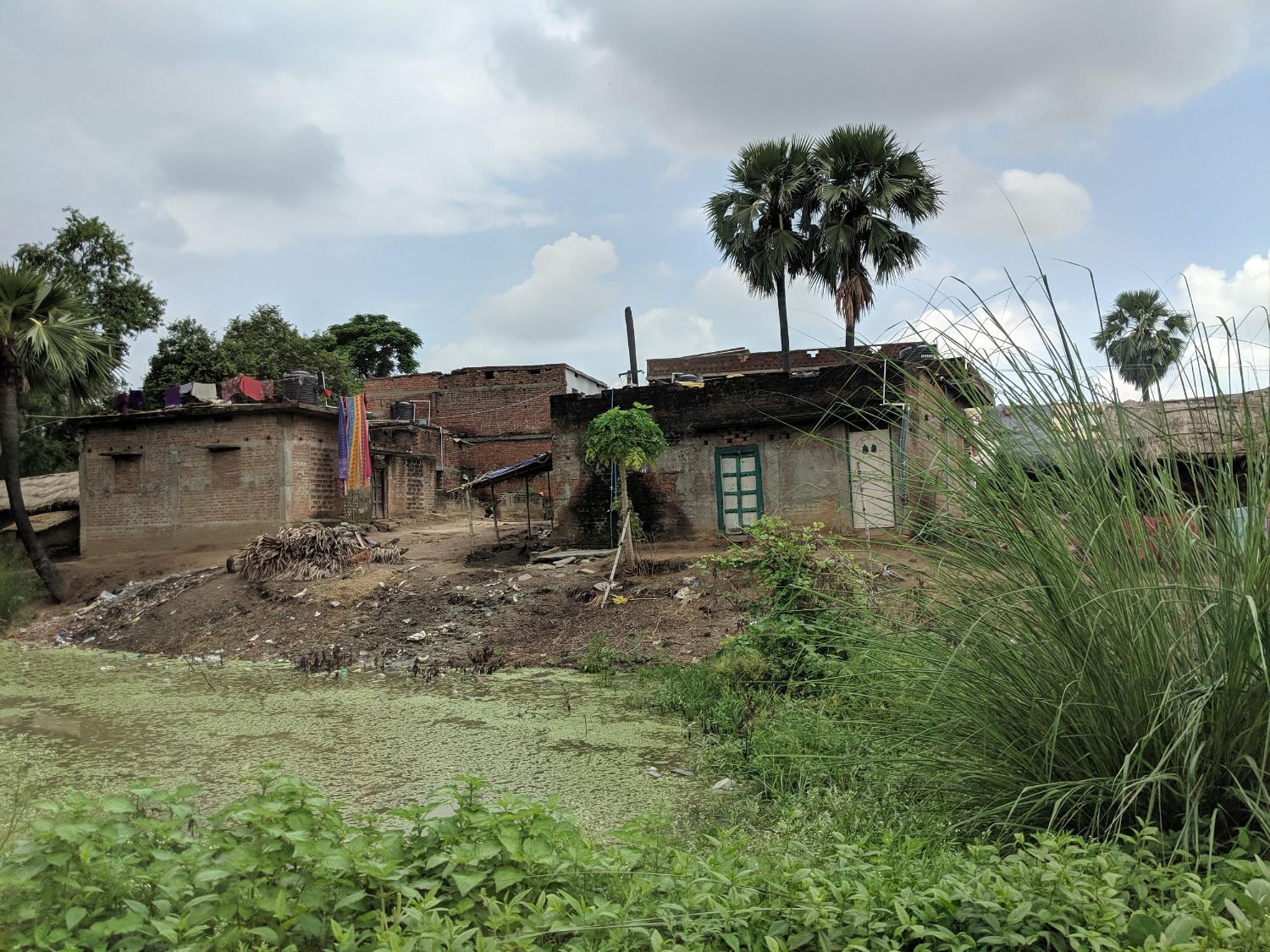 One of the most extravagant bungalows in the village.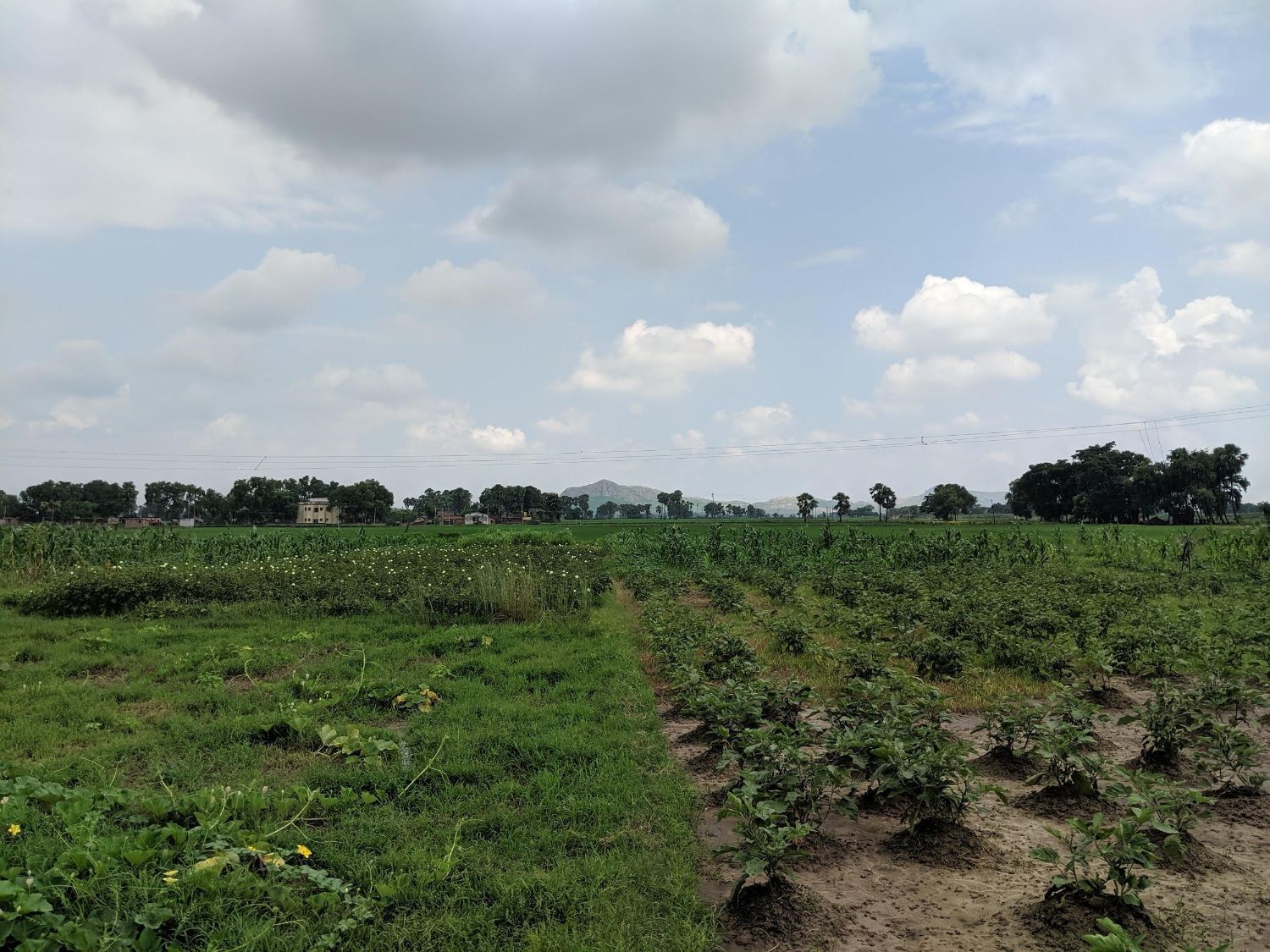 And also plenty of edible vegetation around, won't ever go hungry right?
Second school of the day: Primary school, village of Ghongharya, with 140 students, and principal's name is Semila Kumari.
Meet and greet with the children.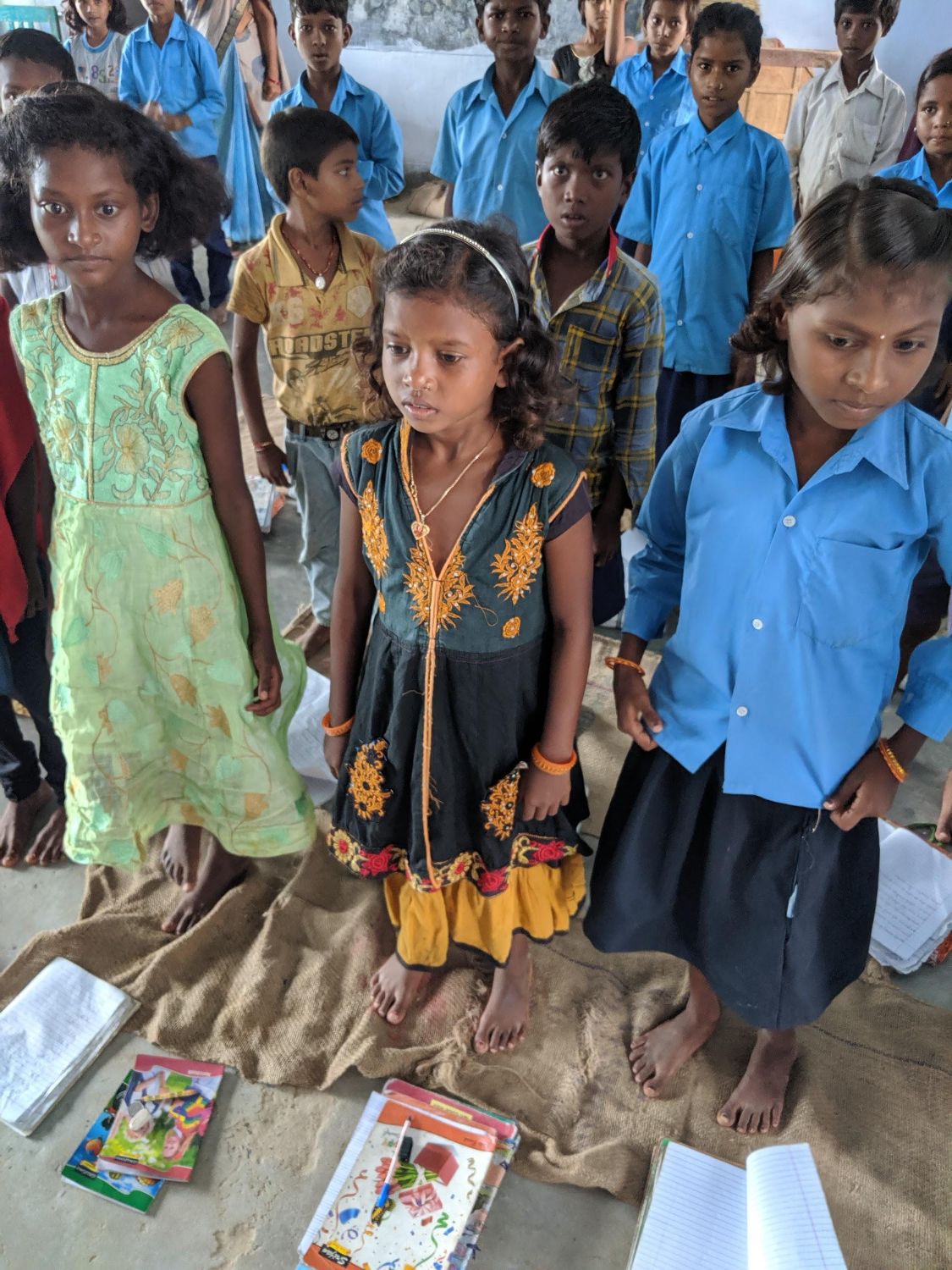 As expected, not everyone wears their school uniform, or able to wear them. Secondly, these shoes look funny.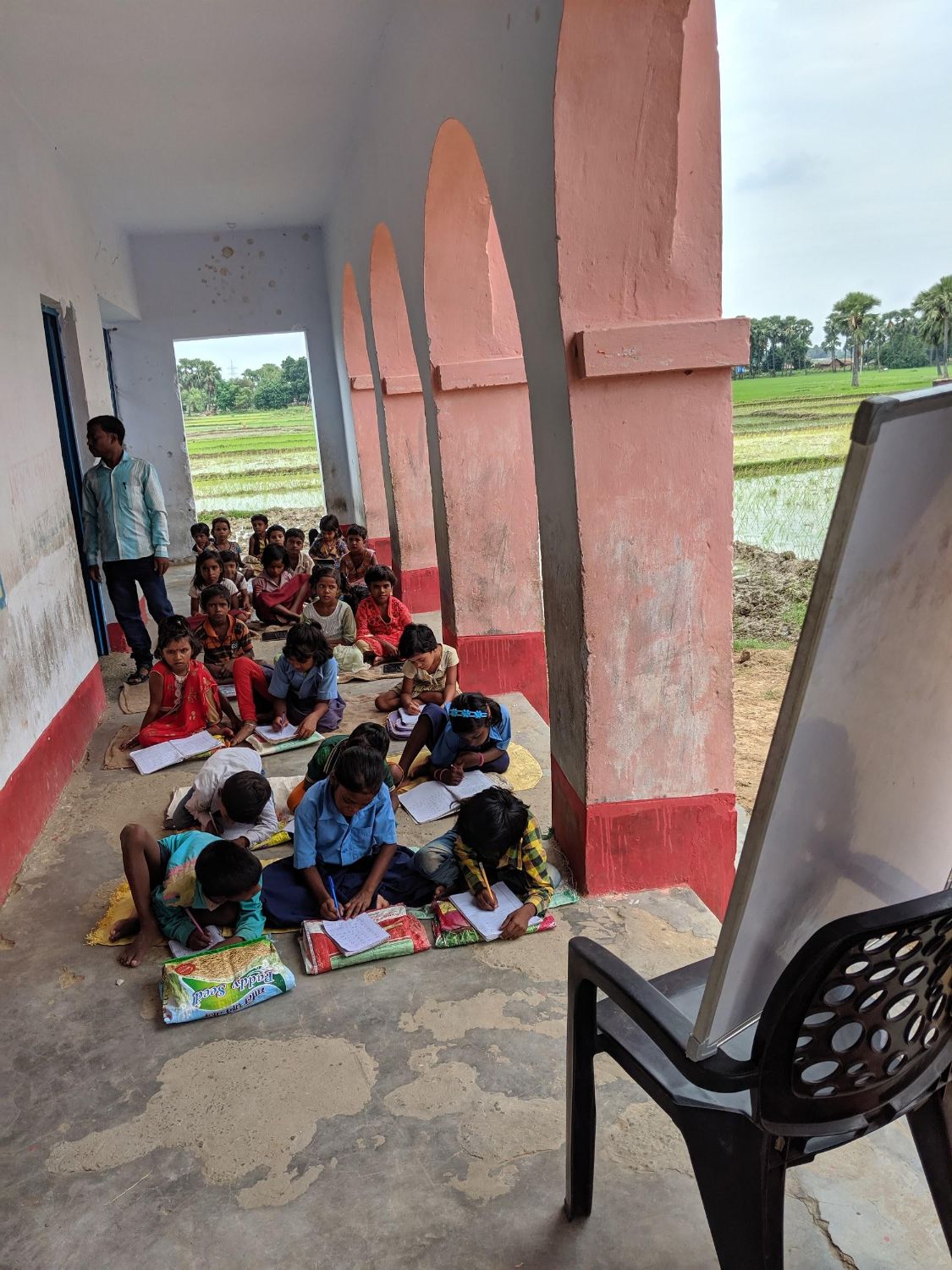 Not a bad day to have classes outside, or perhaps they have no choice because there isn't enough classrooms to fit everyone.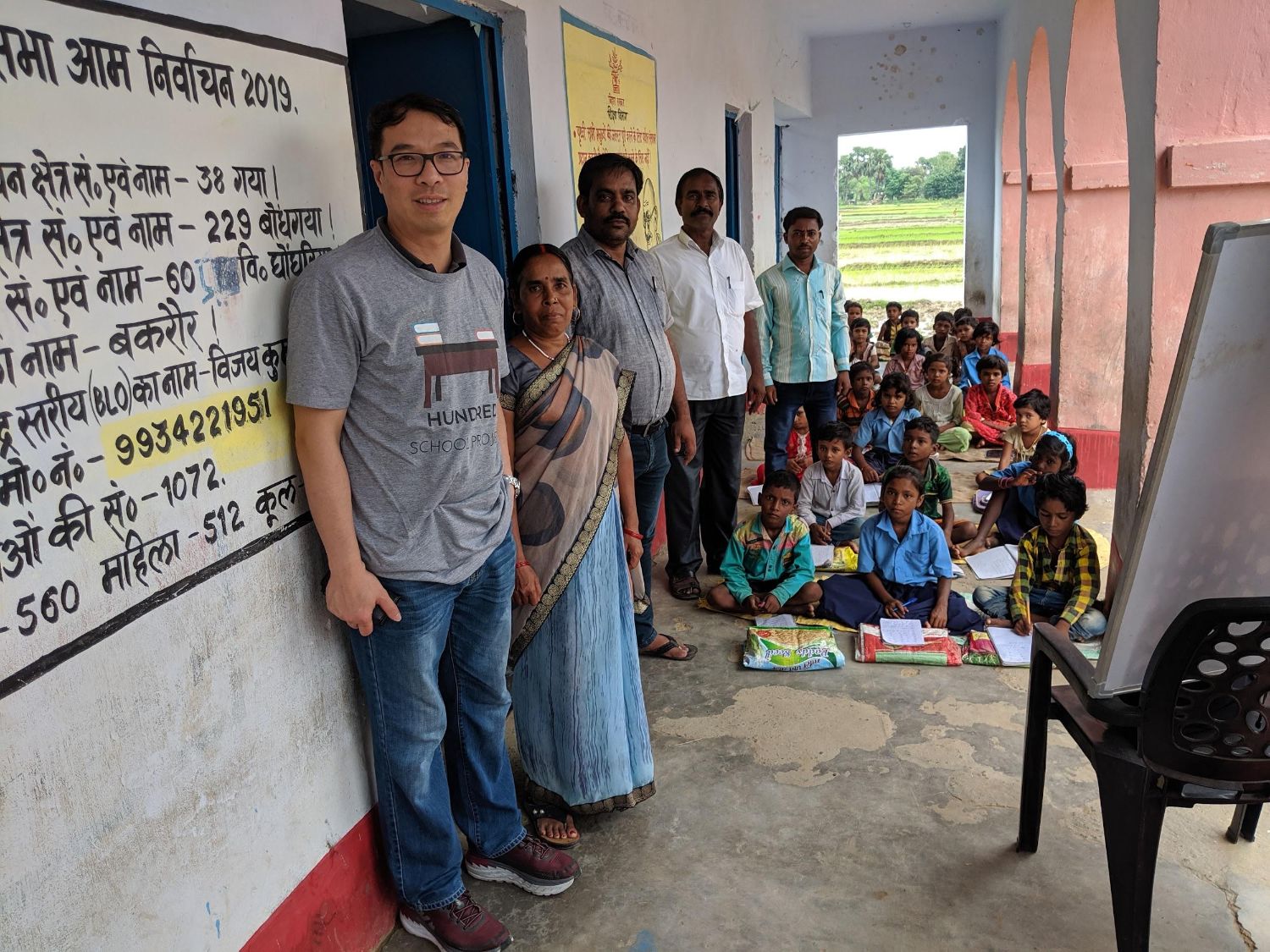 Group photo with the lady principal and a few teachers.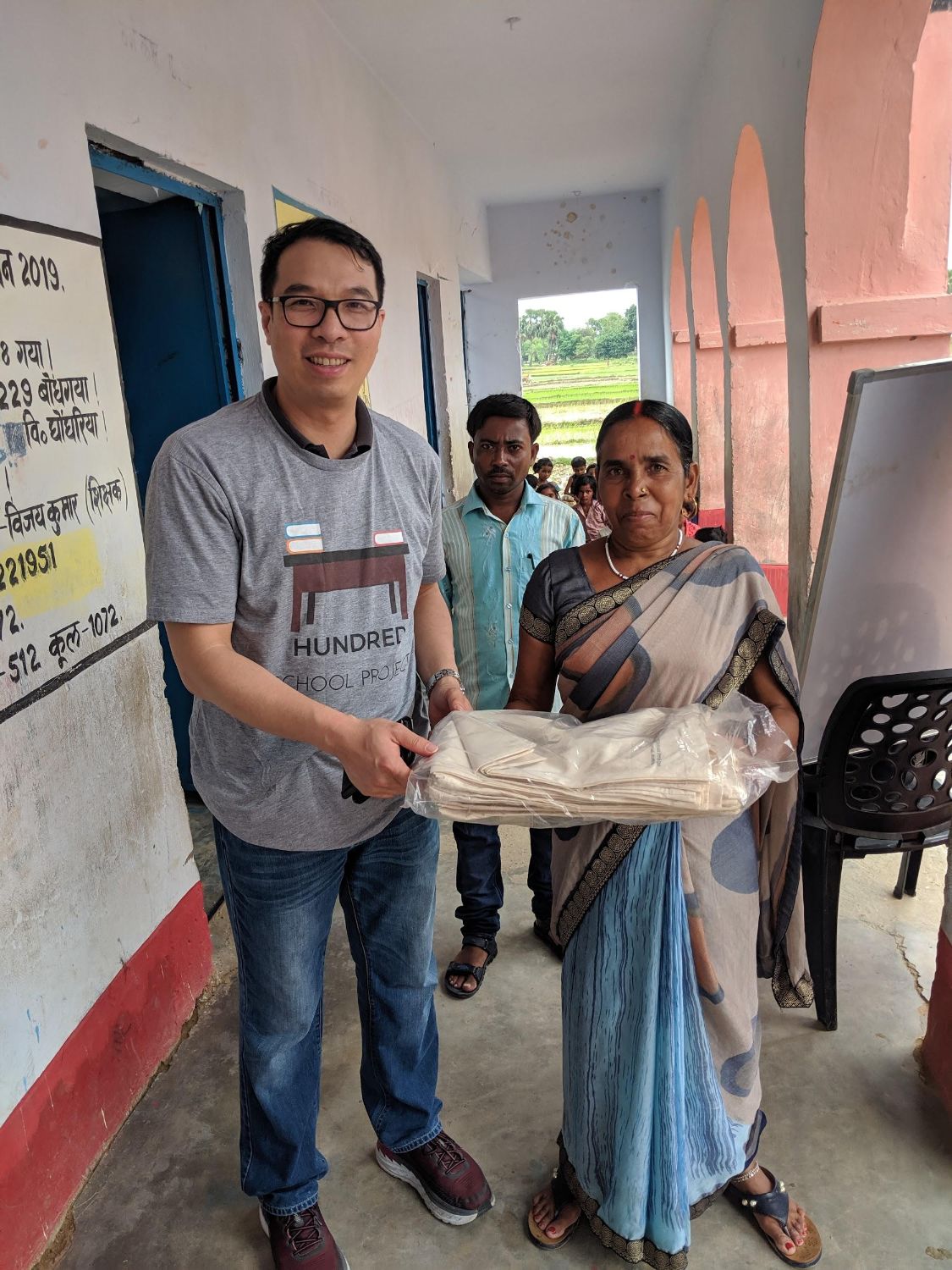 Handing out a gift we brought from Melbourne: 100 School's reusable bags, only obedient students are qualified to use them.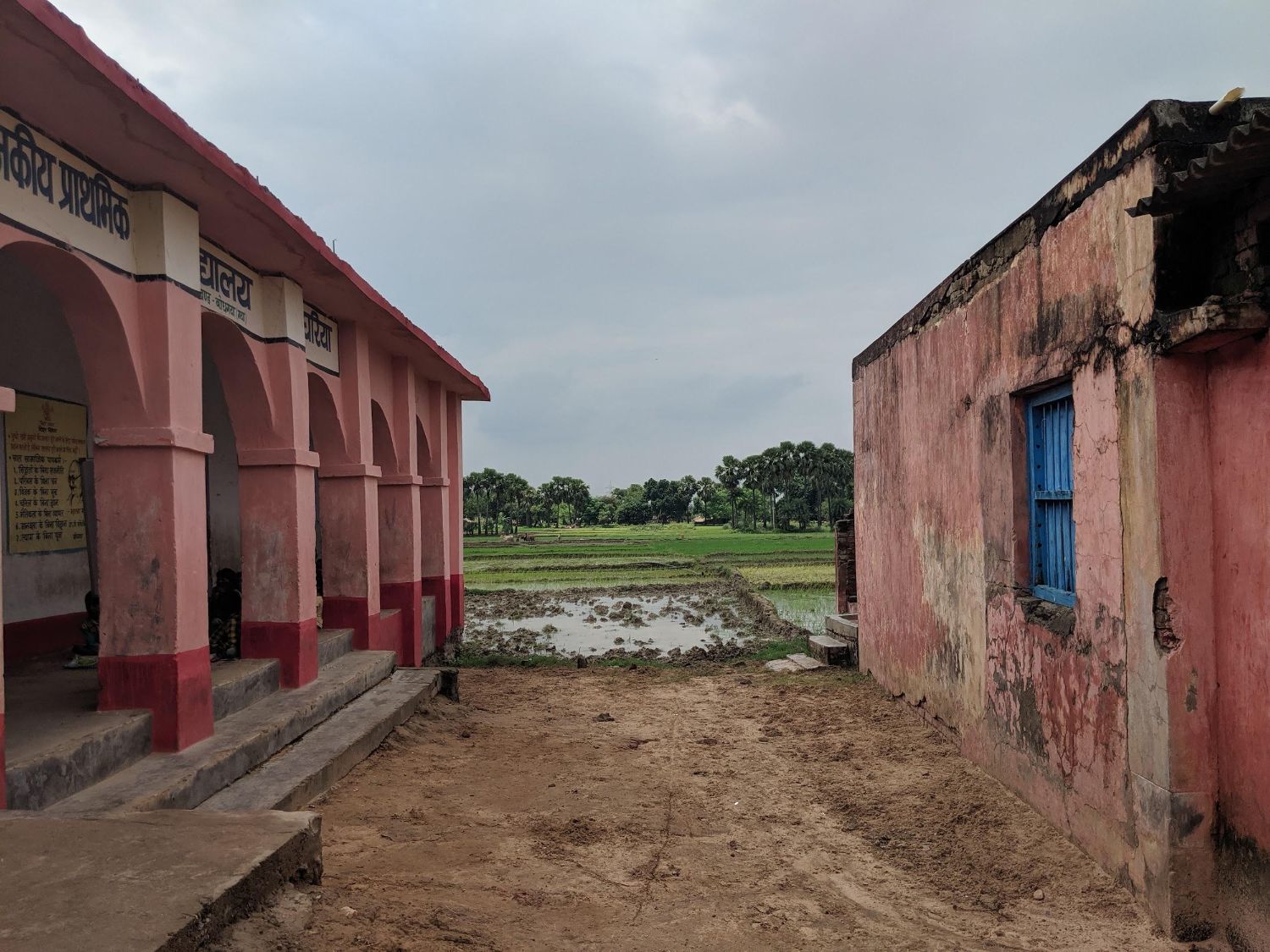 This school is situated directly next to a Padi field. For foreigners like us, it's probably a holiday paradise; but for the locals, it's home possibly for their entire lives.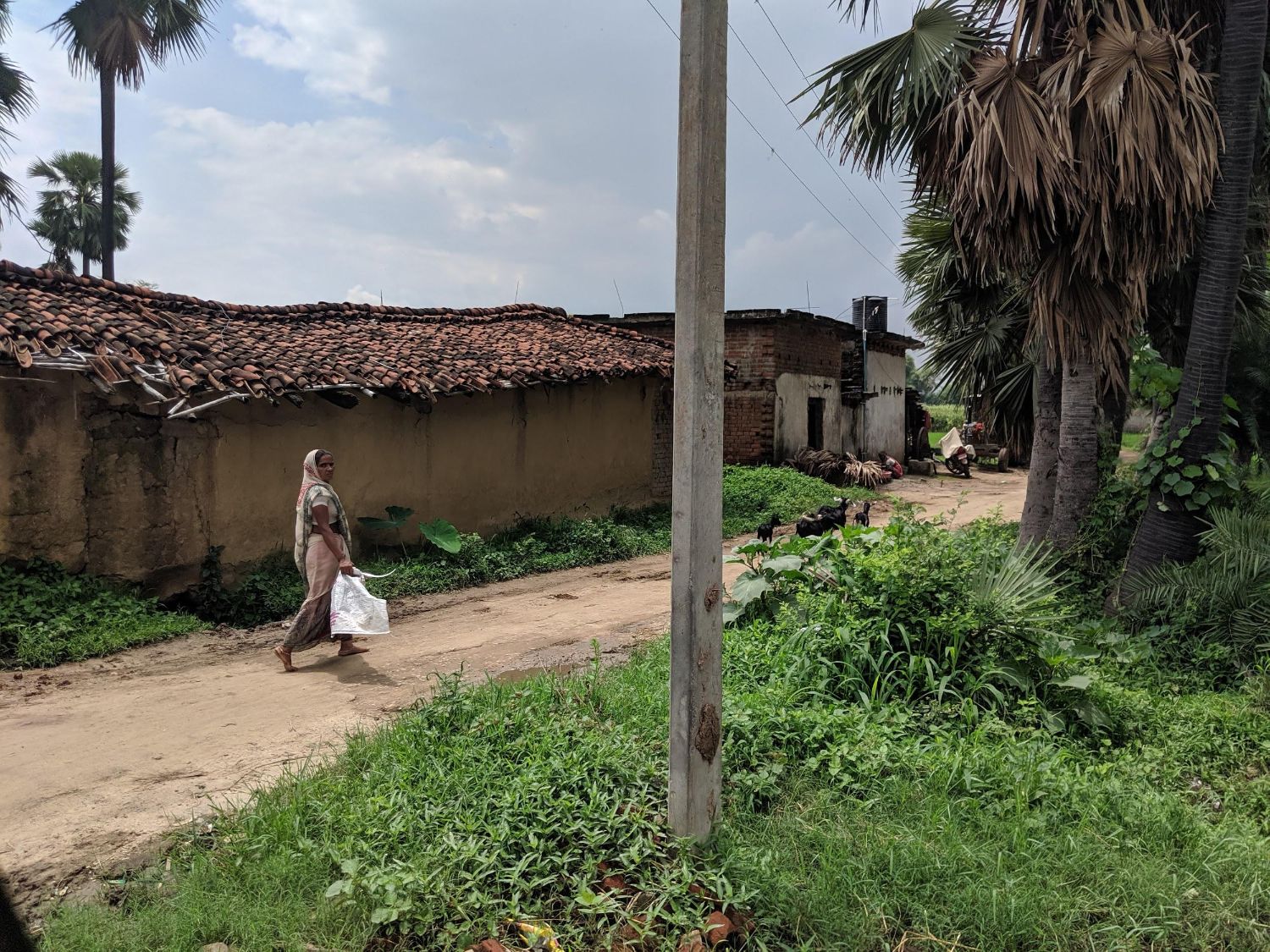 Headed off again. Some photos along the way.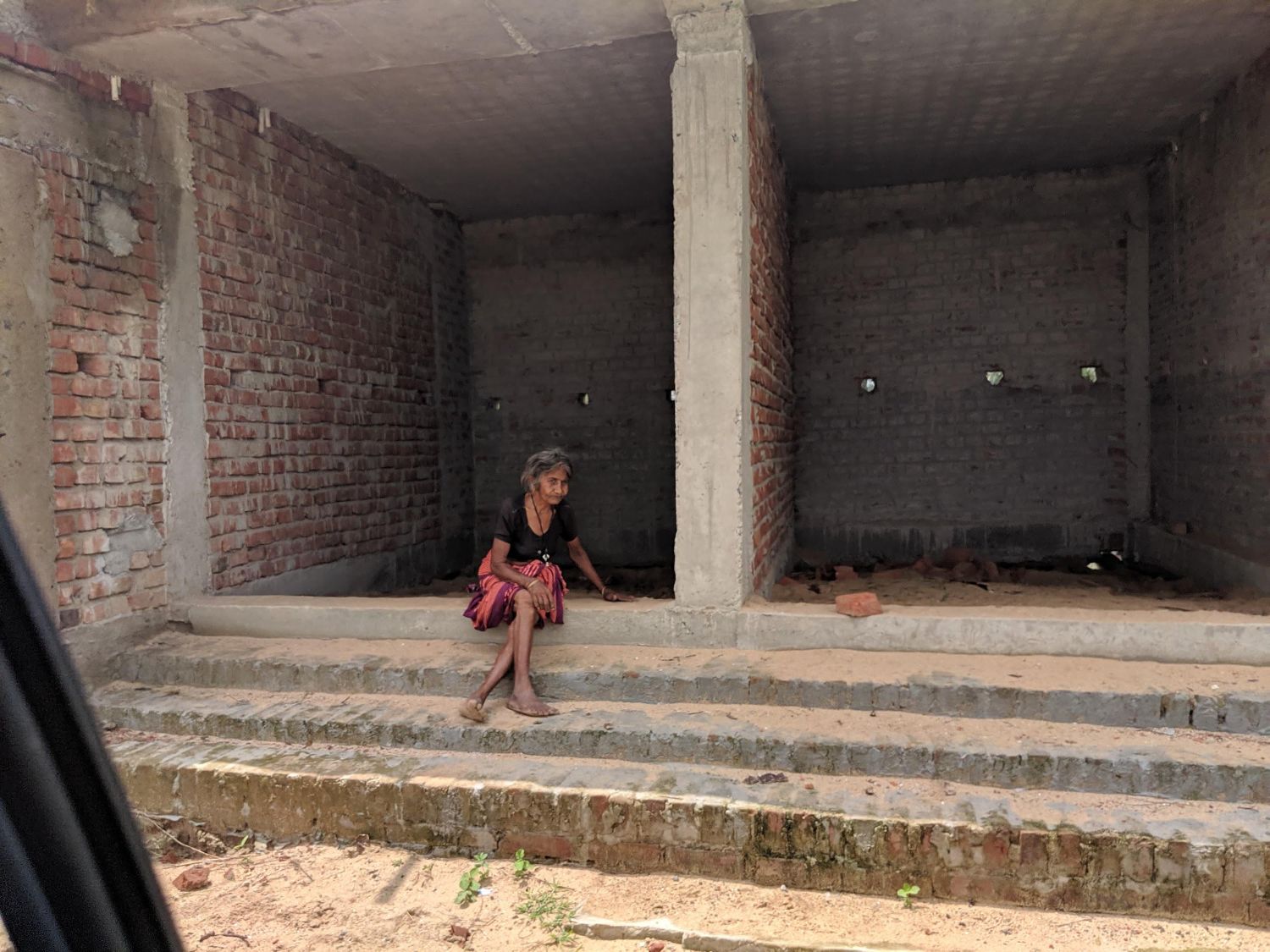 Waiting for the construction to complete?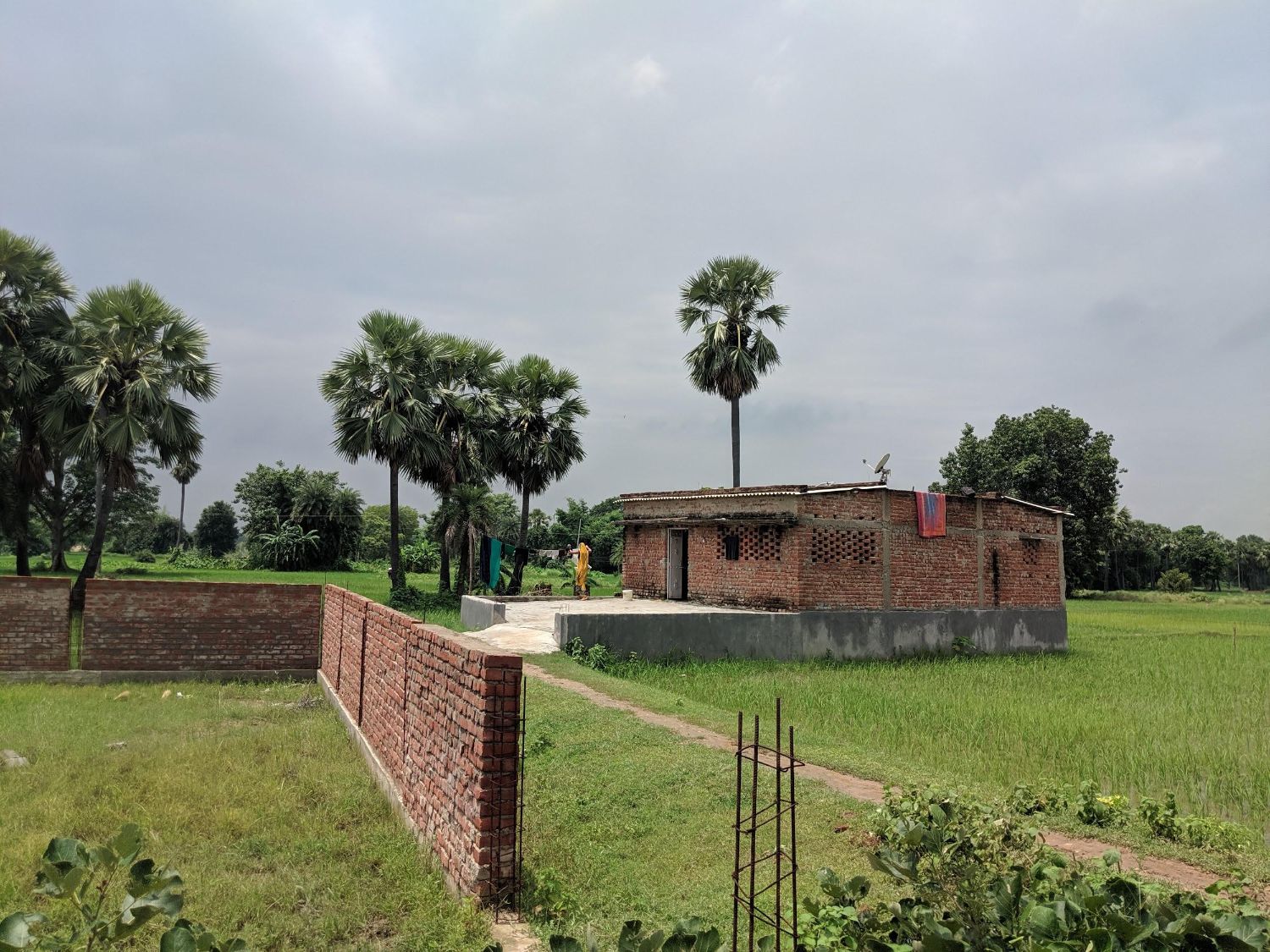 Another brick building that seems like someone's residence. Good size, nice front yard and a big backyard, can't ask for more.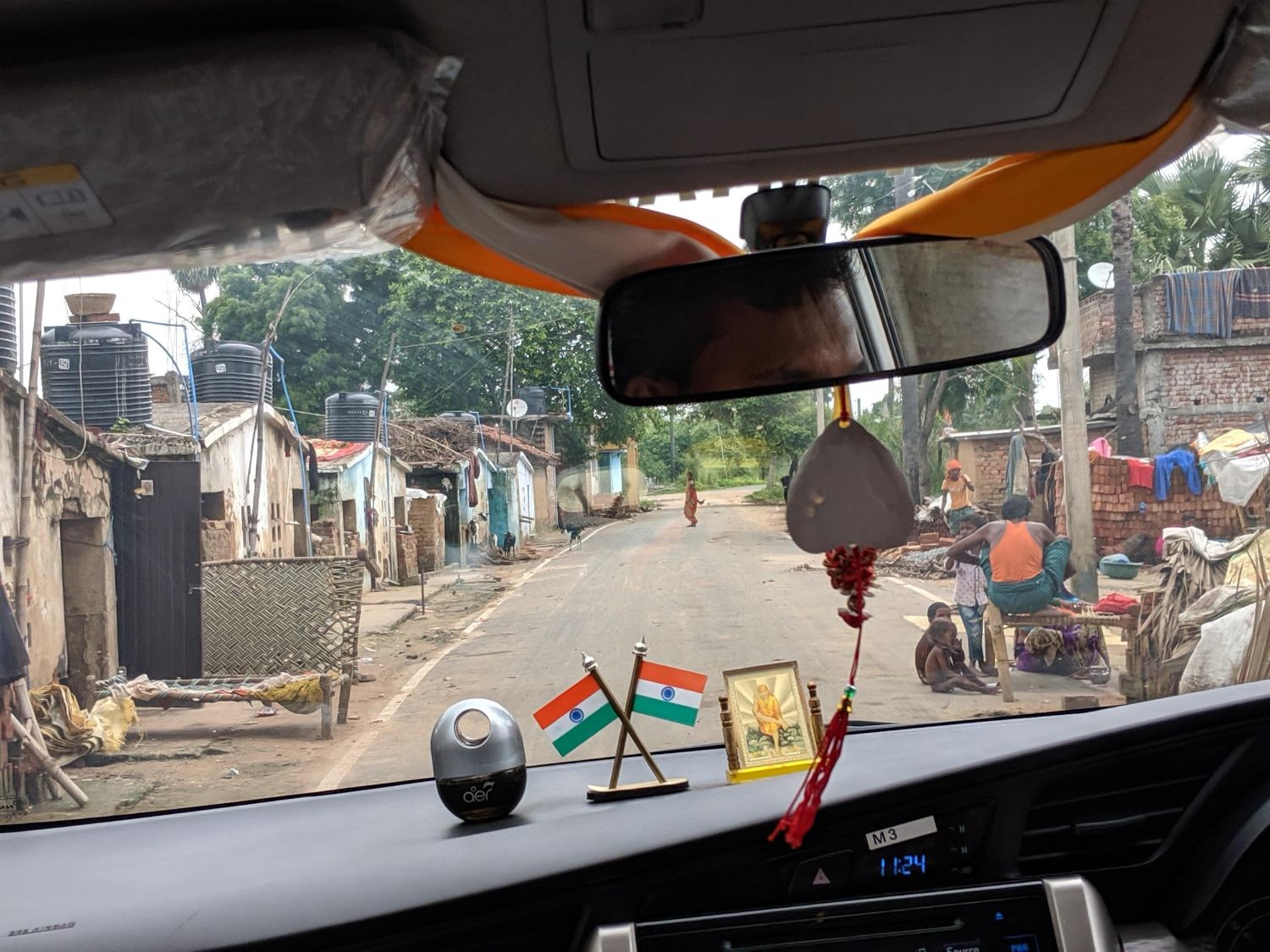 Here we come to the next village.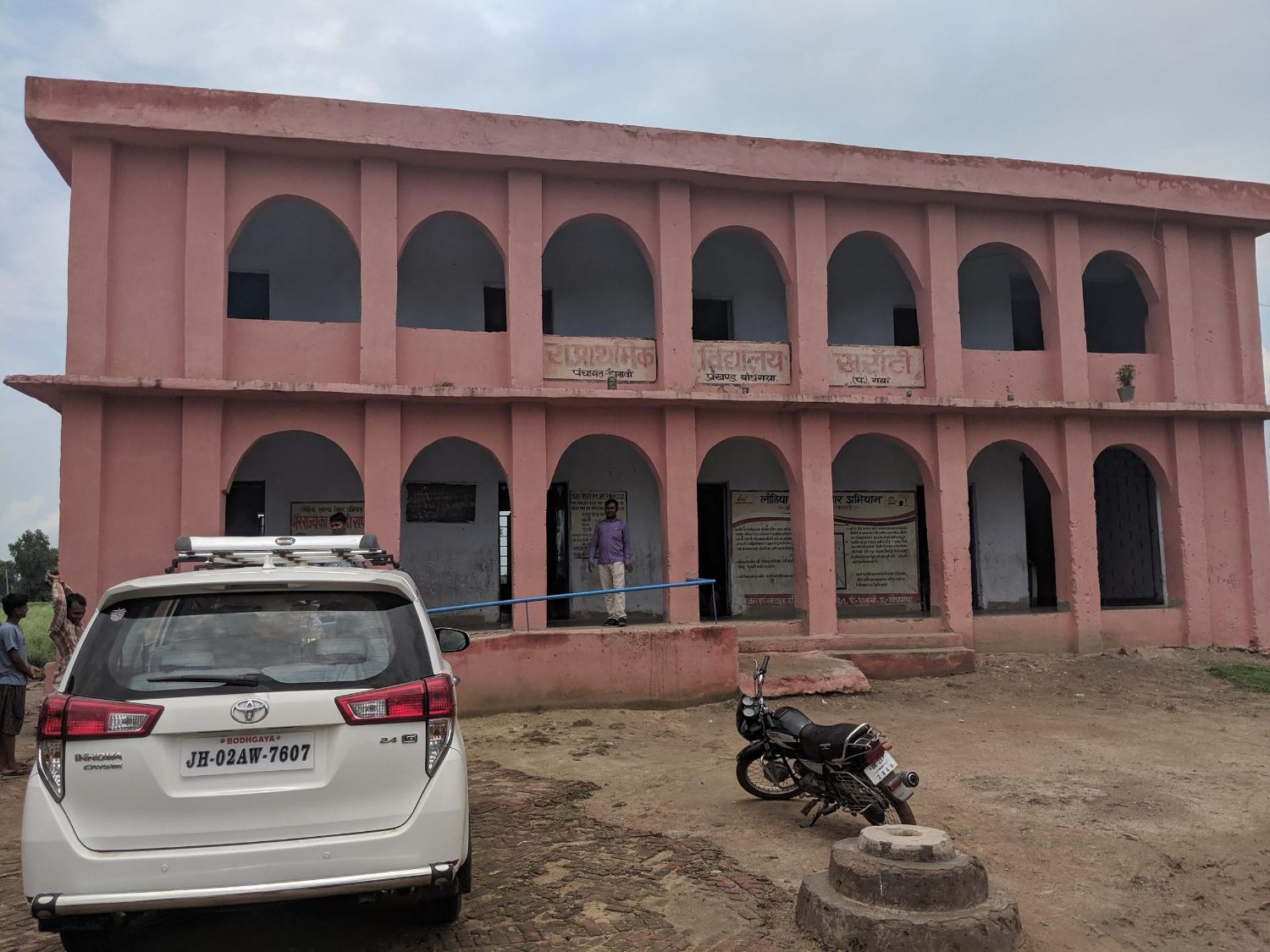 Third school of the day: Primary School, village of Kharanti, 160 students. Principal's name is Kunti Sinha.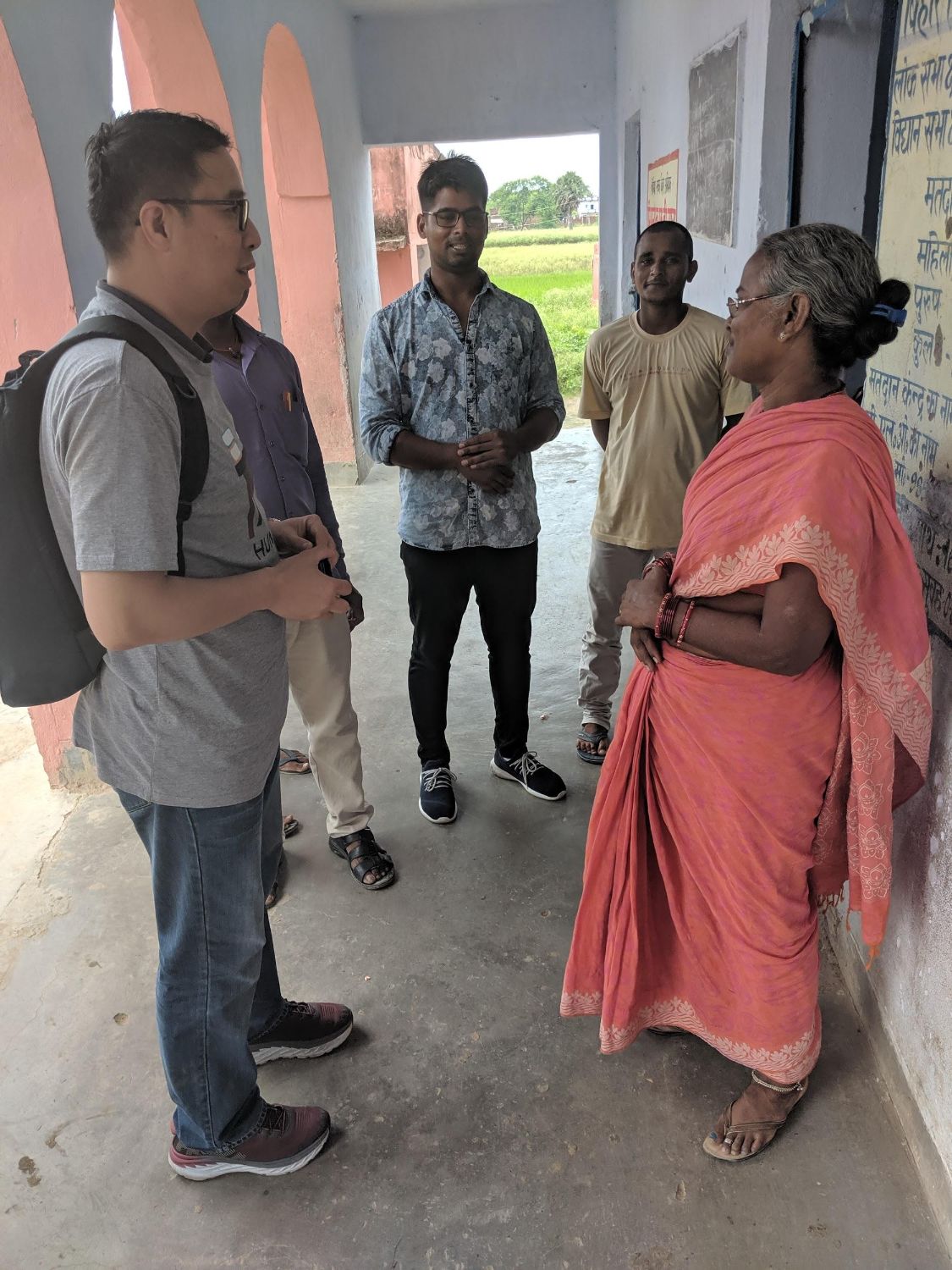 Here is the school principal. Very friendly and nice lady.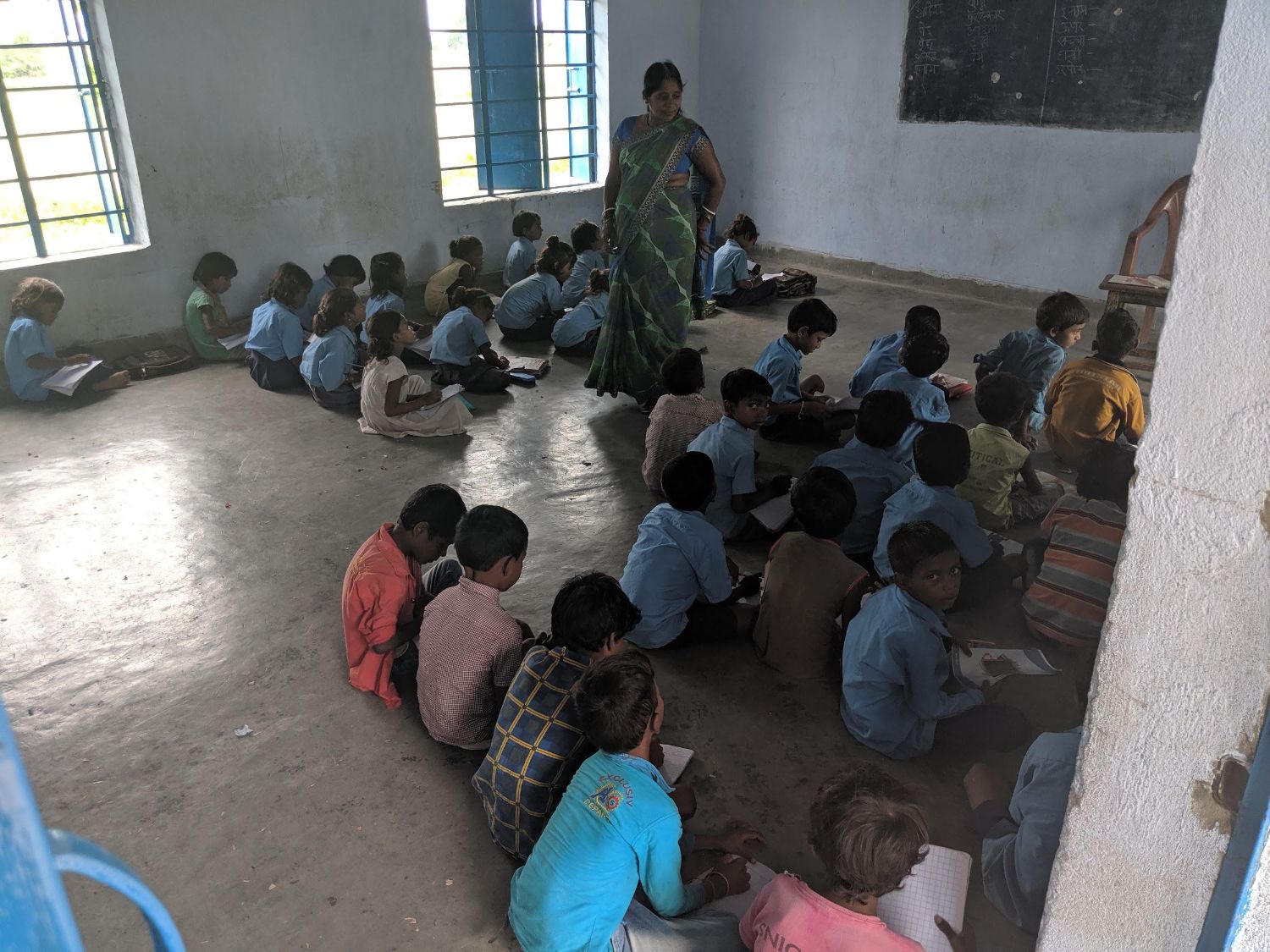 Again, can't help from distracting the students. I hope he won't be punished because of us.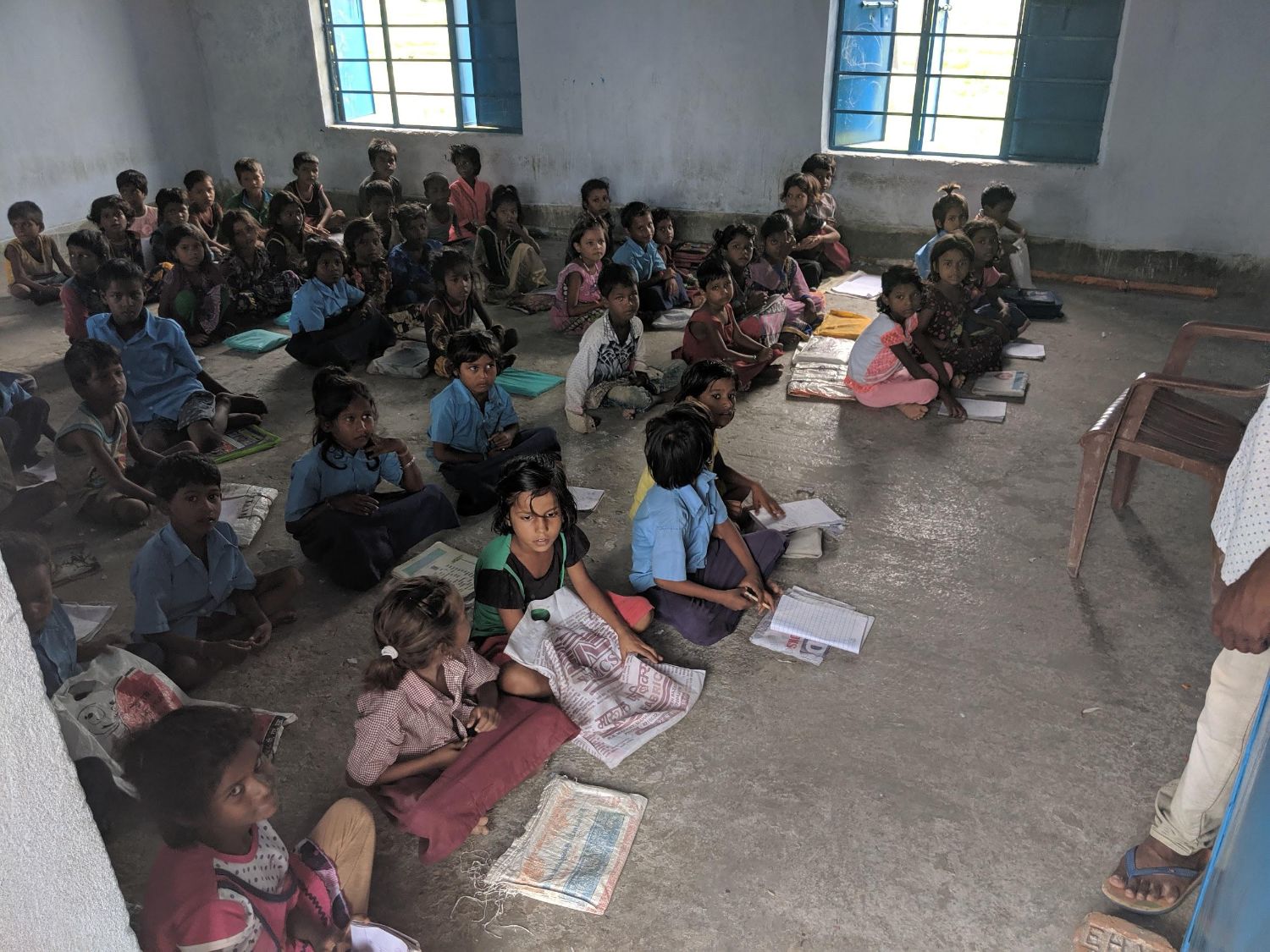 Another classroom showing children are sitting on the floor and learning/leaning.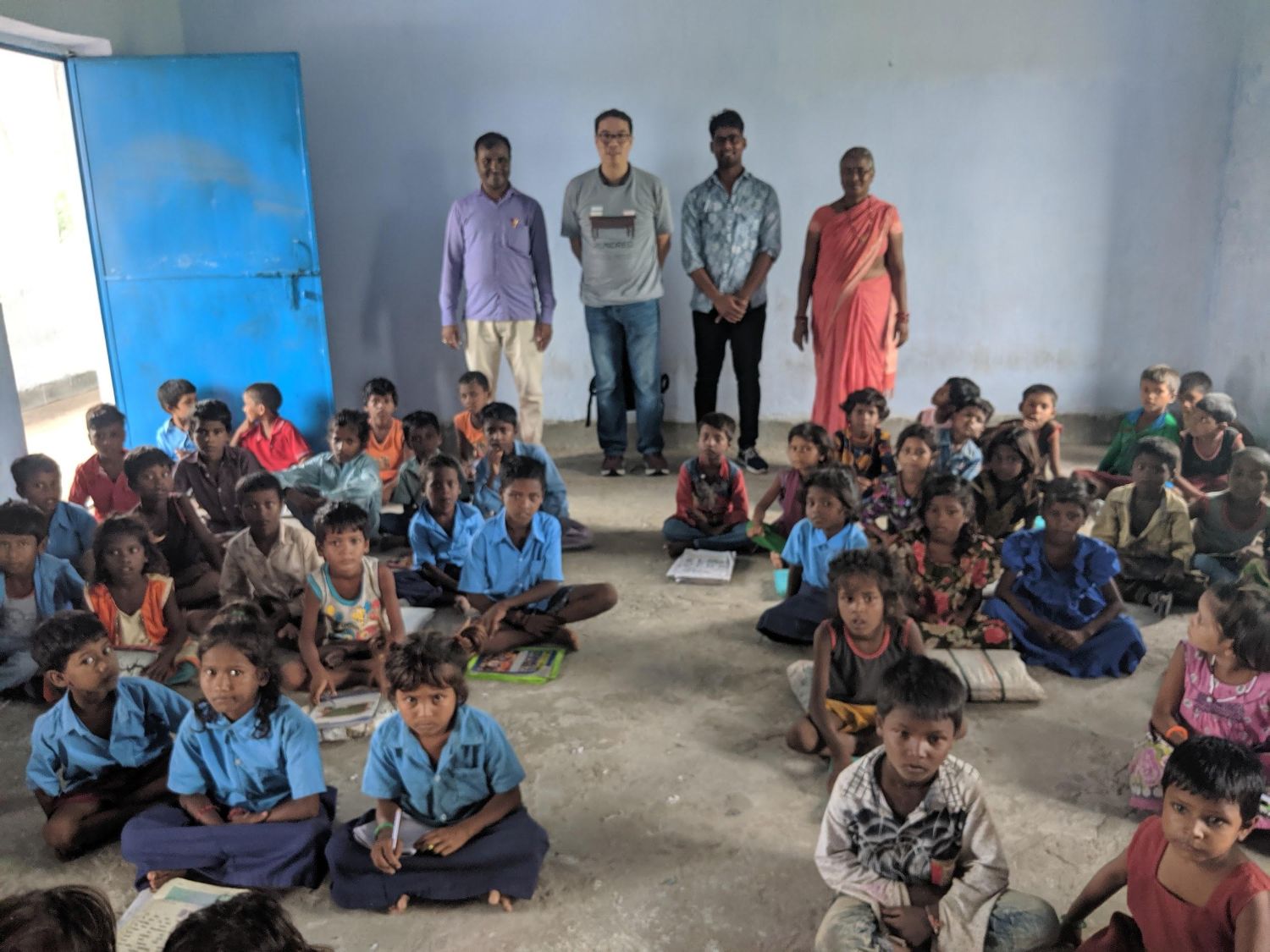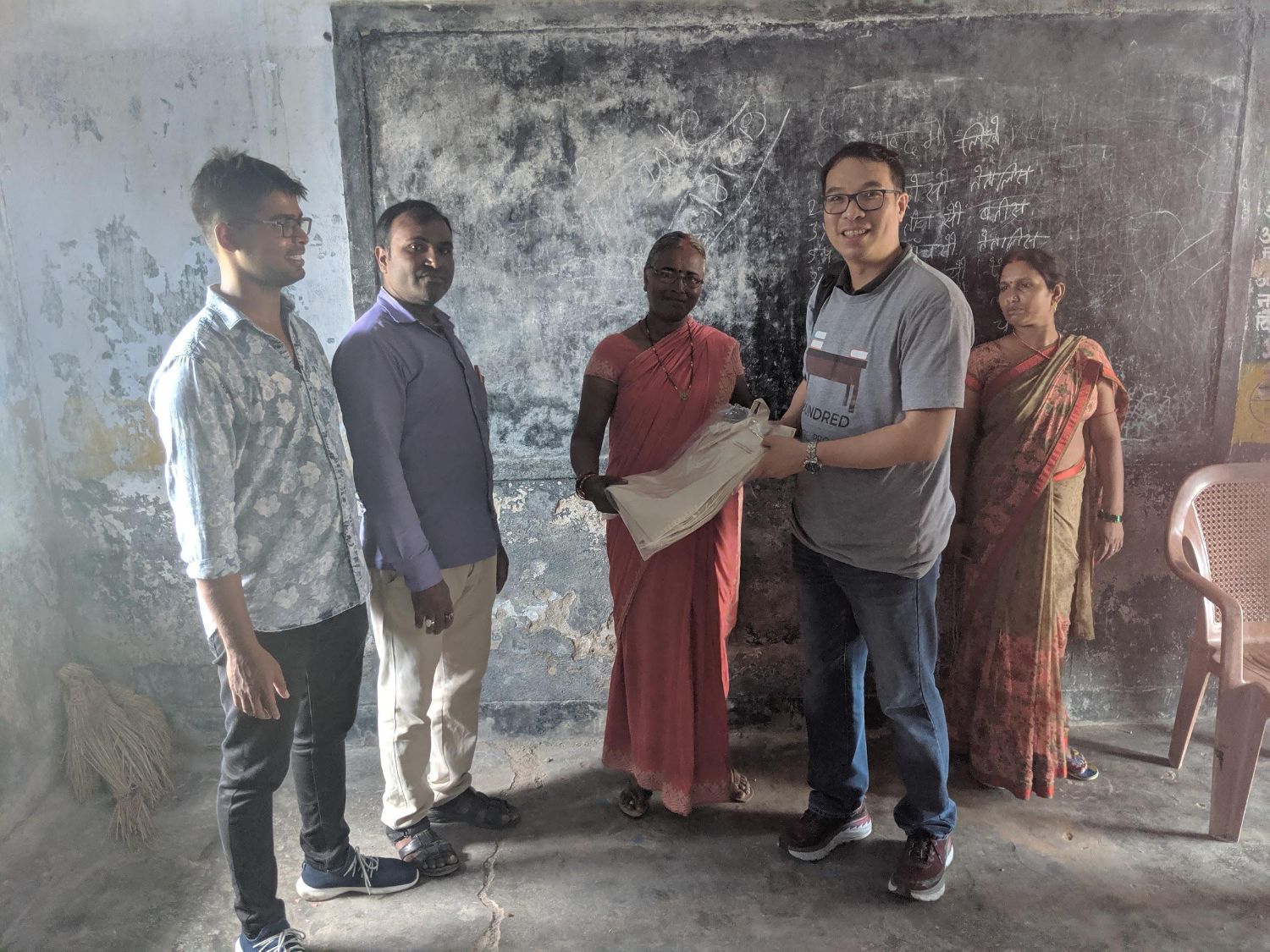 And a grand finale marked by gift of 100 School's reusable bags.
It's yet again another fulfilling day for us. Today we experienced first-hand the problems faced by each school by visiting and listening to both staff and students. There is no doubt these schools need as much assistance as possible, not mainly because anyone is responsible, but because the children deserve to grow up well fed, kindly looked after, and intellectually educated.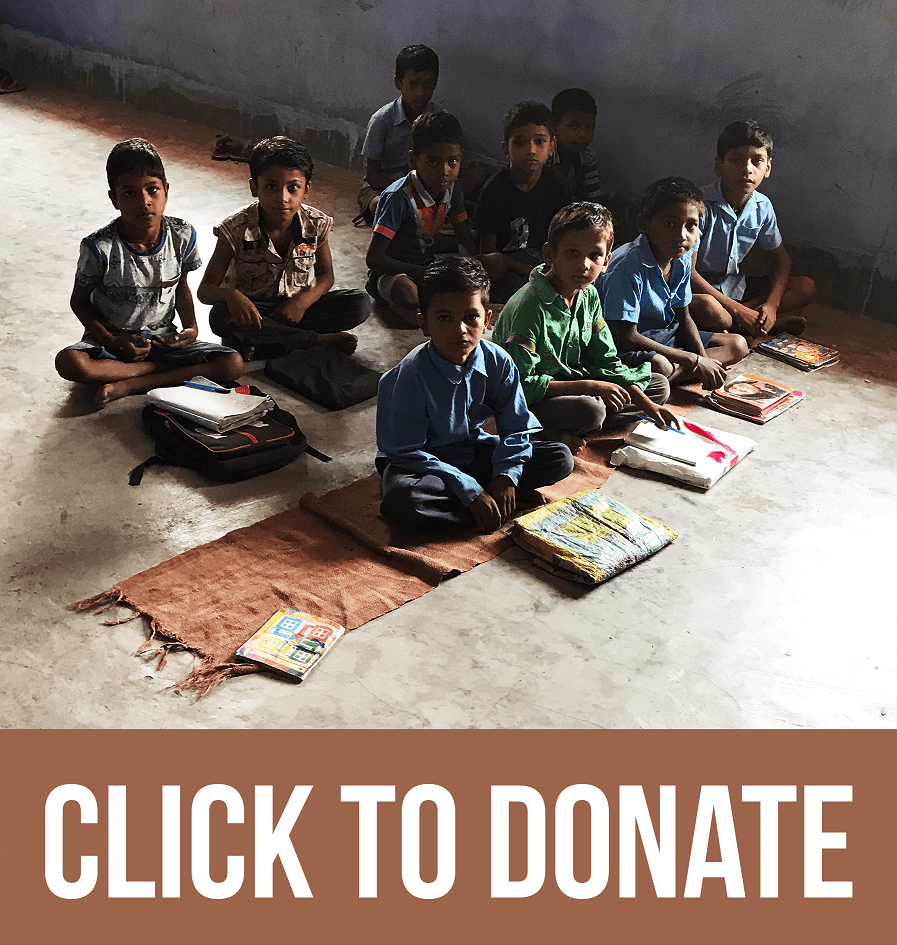 Social Media