Sponsorship Opportunities
Package
Details
Amount

PRINCIPAL Sponsor

Acknowledgement in the annual reports
Acknowledgement in all events throughout the year
Acknowledgement in the form of a business logo on the Hundred School Project website and social media
Presenting the raffle prizes at fundraising events
Framed certificate of appreciation
A special gift from Niranjana Learning Centre

Generally valued at $10,000 pa and over in cash
Maximum of three sponsors in this category
A contracted term of 3 years

MAJOR Sponsor

Acknowledgement in the annual reports
Acknowledgement in all events throughout the year
Acknowledgement in the form of a business logo on the Hundred School Project website and social media
Presenting the raffle prizes at fundraising events
Framed certificate of appreciation

Generally valued between $2,000 to $10,000 pa in cash
Maximum of five sponsors in this category
A contracted term of 2 years

COMMUNITY Sponsor

Acknowledgement in the annual reports
Acknowledgement in all events throughout the year
Acknowledgement in the form of a business logo on the Hundred School Project website and social media
Certificate of appreciation

Generally valued between $500 and $2,000 pa in cash
Your money will go towards funding the operation of the Niranjana Learning Centre at Bodhgaya, India
| | |
| --- | --- |
| Teachers' Salary | 37.7% |
| Food | 31.6% |
| Rent | 26.3% |
| Electricity and General Expenses | 4.4% |
- Estimated annual school operating budget of 1,368,000 rupee.
Niranjana Learning Centre
Bodhgaya, India
The Hundred School Project constructed and launched the Niranjana Learning Centre (Kindergarden and Grade 1) in April 2022. Ths school's mission is to offer high-quality and free education (English as the main language) for children from disadvantaged families in Bodhgaya. The school gives them a chance to learn and move out of poverty.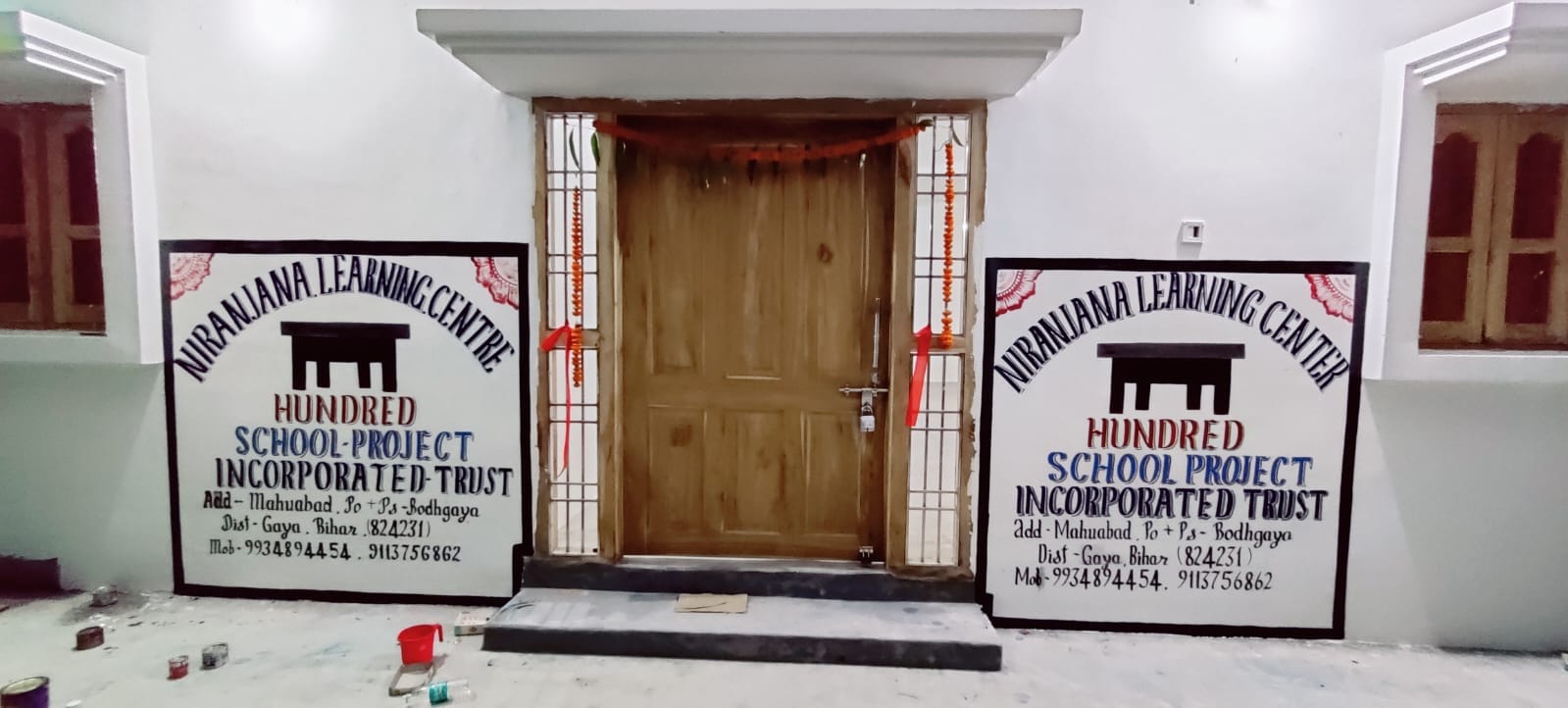 Contact us
To contact us about sponsorship opportunities please email us at [email protected] or use our contact form here.